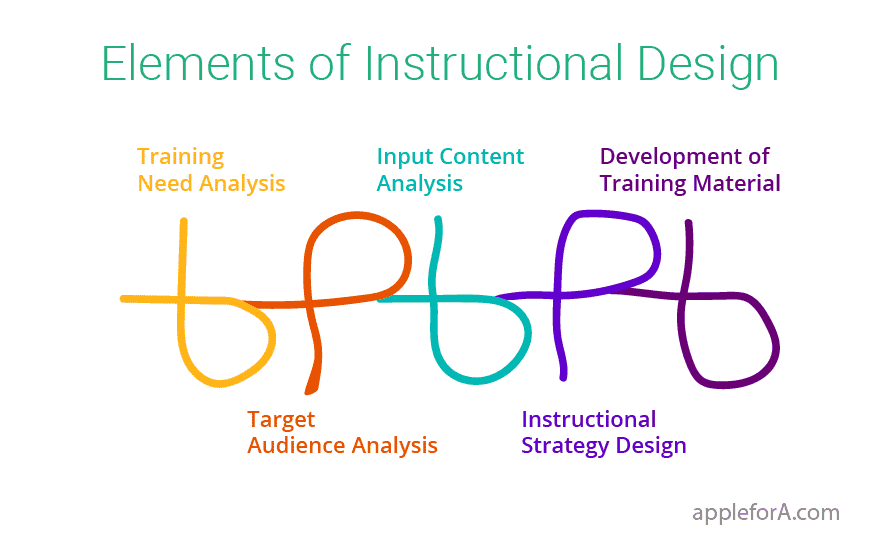 I am Harish Bhagavathula, an Independent Instructional Design Consultant.
My job is to design training methodologies and develop training materials for a variety of audiences ranging from kindergarten to corporate and other professionals.
Who is an Instructional Designer?
I say Instructional Designer is a translator for the mind. We can convert a piece of data into an easy understandable language of the recipient.
So, what do I translate? Knowledge. My job is to enable knowledge transfer between different sources and an individual, who is often referred to as learner.
Instructional Design is the systematic process of translating general principles of learning and instruction into plans for instructional material and learning. In other words, by applying the theories and practices of instructional design we are able to separate the essential from the unessential. It helps to structure content in such a manner that the learners move towards some predefined measurable learning objectives.
How it all got started for you?
Just like many other engineers in India, I had no clue about what it was before I joined. The only reason I opted for EEE group in B. Tech at an engineering college was that the college was about 10 minutes away from my house. So, there I was, at the end of the final year still confused and totally unaware of what it's going to be next. Tagged along with some classmates attending interviews and was selected in all that I attended. However, I didn't join any of them as I wasn't sure where I was heading. So, I stayed at home doing nothing.
One day, my uncle called me to refer a job in a company he knew. He said the requirement asked for anyone with a degree and good English. Not to disrespect him, I attended the interview, cleared all the tests and then asked the HR what exactly is my role. That was the first time I heard the term "Instructional Design".
I thought I was destined to do this because I see myself as a victim of bad instructional practices. I thought this was my chance to set things right and help people learn better.
How did you get into game art after B.Tech?
About Game Art: I was a video game freak since childhood. Having always had the curiosity to find out how video games are made, I thought I should take a break from my career (since it is still the early stages), and explore the video game world. I did that and resumed my career in Instructional Design. Luckily for me, today, people are trying to bring together the two domains (games and L&D) to develop engaging and effective training materials. I see myself privileged to have a hands-on experience in both the domains.
What is your typical day like?
I start my day by reading a couple of posts from my counterparts around the globe and then starting my typical ID job, which goes like this: Training Need Analysis – Target Audience Analysis – Input Content Analysis – Instructional Strategy Design – Development of Training Material.
My workplace is a small computer table with my laptop surrounded by several action figures of superheroes and other famous characters (I'm a collector).
Why did you decide to employ yourself?
After working for around 7 years as a full-time employee, I felt locked-up, trying to prove something to the limited number of people around me. I wanted to see what the world outside is up to and wanted to have a control over the projects I get to work on. I also wanted to spend some time upgrading my skill set which felt impossible while doing a full-time gig.
What did you learn about the career after you started your career?
I wish I knew that a career like this existed. During my initial days, I used to design great looking PowerPoint presentations from the input content provided to me, decorating them with beautiful images and animations. Later I knew that every decision I make during the development of these training materials has a great impact on the learner and I must ensure that it suits the training requirement and enables best knowledge transfer.
What things would you do differently in preparing for this career?
As said earlier, people usually think English language is the basic pre-requisite for taking up this career. If I knew about ID earlier, I would've prepped myself with the learning principles and cognitive theories before even stepping into developing my first course. Unfortunately, I've learned it after developing at least a 50 of them.
What do you love about your current role?
Being a freelancer has a lot of perks like flexible working hours, vacations whenever we intend to have, and more attention to family and responsibilities.
The best thing about being a consultant is that people value your opinion. You'll also get to learn a lot of important concepts such as Time-management, money-management, and planning which usually your Project Managers take care of in a regular job.
What are the challenges you face in your career?
The demand for Instructional Designers only seems to grow. ID work life is just like any other corporate employee in terms of working hours, work life, etc.
Pay is definitely an issue when you begin, but once you have enough experience, it's your turn to demand what you deserve.
What type of Instructional Designers will be high in demand in the near future?
Well, technology is evolving and I believe as learning designers for the future generation, we need to keep ourselves updated. I believe Tech-Savvy IDs will be in great demand in the near future.
Can you please summarise your career journey?
+2 Stream  –  MPC
B. Tech – Electrical & Electronics Engineering at Aurora
Instructional Design Trainee
Lead Instructional Designer
Independent Instructional Design Consultant
Certifications:
Game Art & Design, Adult Learning Principles, Authoring Tools, ID Models, LMS Fundamentals, Gamification.
How do you like to spend your free time?
I'm a videogame freak since childhood. Having owned all the consoles released till date, I play anything called a Game. Apart from this, I do sketching, love to travel, and practice photography.
What sort of experiences helped prepare you most?
You cannot rely on your company for all your training needs. Self-learning is very important for one to grow in their professional life. My certifications helped me get a broader perspective of my subject which in turn, helped me serve my clients better.
What are the skills and education required to be a Instructional Designer?
Education:
Instructional Design doesn't really ask for a degree, at least not in ID itself.
Skills:
English Language: Written – 30% (your vocabulary plays a key role in causing an impact on learner's experience from the course)
ID Models and Adult Learning Principles – 30%
Ability to do a role play as the learner – 30% (It is very important that you're able to put yourself into the shoes of the learner)
Being Tech Savvy – 10% (You need not be proficient enough to use the technology and develop the training, but you should at least know the possibilities and limitations of the tools used to develop one)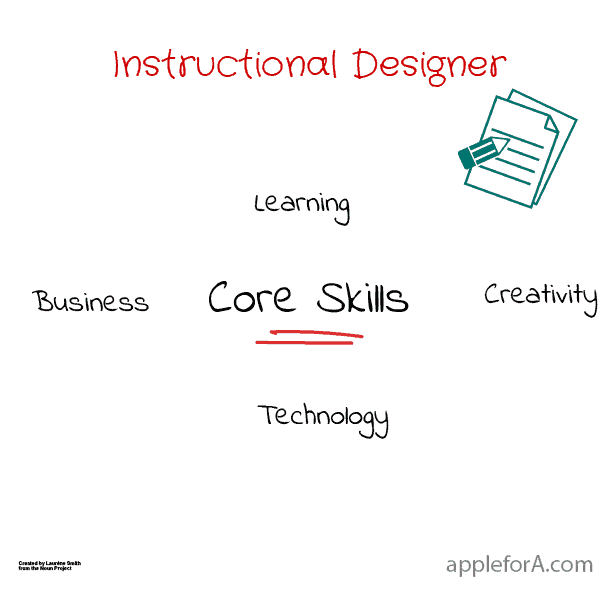 I am 17 and I am planning for a similar career path like yours. What advice you have for me?
Start with reading some books on how people process information inside their brain and what are the aids that enable easy communication.
Pick any of your favorite subjects and try to explain one of the concepts in it to a 5-year-old. You should explain it in such a way that by the end of it, he/she must be able to explain it to someone else.
That's when you've succeeded as a learning designer. Instructional Design doesn't end with information transfer, but with that information being put to right use by the learner.
What are some alternate career options for a Instructional Designer?
You could be a:
What do you think potential recruiters look for in an Instructional Designer?
For now they look for someone who's familiar with ID models/principles and good language skills.
How do I know if a career in Instructional Design is for me?
There is no specific college degree suitable for Instructional Design (except the one in ID itself). If you have a passion for teaching/training and would like to explore new ways of building a knowledgeable society, Instructional Design is the right career path for you.
Remember, one perfectly designed course from you could change the life of a person for good. That's a direct impact on the society and you cannot achieve through many other professions.
Do you have a Website/Blog?
I have a couple of them.
Eat Learn Repeat – This is my e-learning blog. I publish my ideas related to latest happenings in the L&D domain. Most of them would revolve around the use of latest technology in training.
Little Harry Adventures – I recently started this personal blog to put up my ideas on different aspects such as traveling, life, technology, etc.
Any recommended resources for students who are interested in Instructional Design?
I would recommend starting with some good books on learning design.  Then, start following the blogs of some influencers in the domain. Here are a few:
Books:
Blogs:
What do you think everyone leaving higher secondary school should know especially those who want to be in Instructional Design?
General:
One should know that there are more variety of career opportunities now in India than there were before. Instead of rushing to join the first company just because they've come to your college to hire, you should take your time to explore the job sector and identify the right career path for you.
ID:
You should be ready to do a lot of reading and self-learning, only through which you can attain mastery in this subject you have never been taught before.
Just be open to learning. Everything is an experience.
Did you pick this job or did the job pick you?
Well, we have a famous book called "The Accidental Instructional Designer".
No one ever in their college said: "I want to be an Instructional Designer". At least, not the ones working as IDs since at least 5 years from now. So yeah, the job picked me just like every other ID it did.
Any final thoughts or message?
Whichever career path you pick, try to find a meaning/purpose for it in the society you live in and you'll find your place in the society and the purpose for your life. Money is just one of the perks of working but not the motive.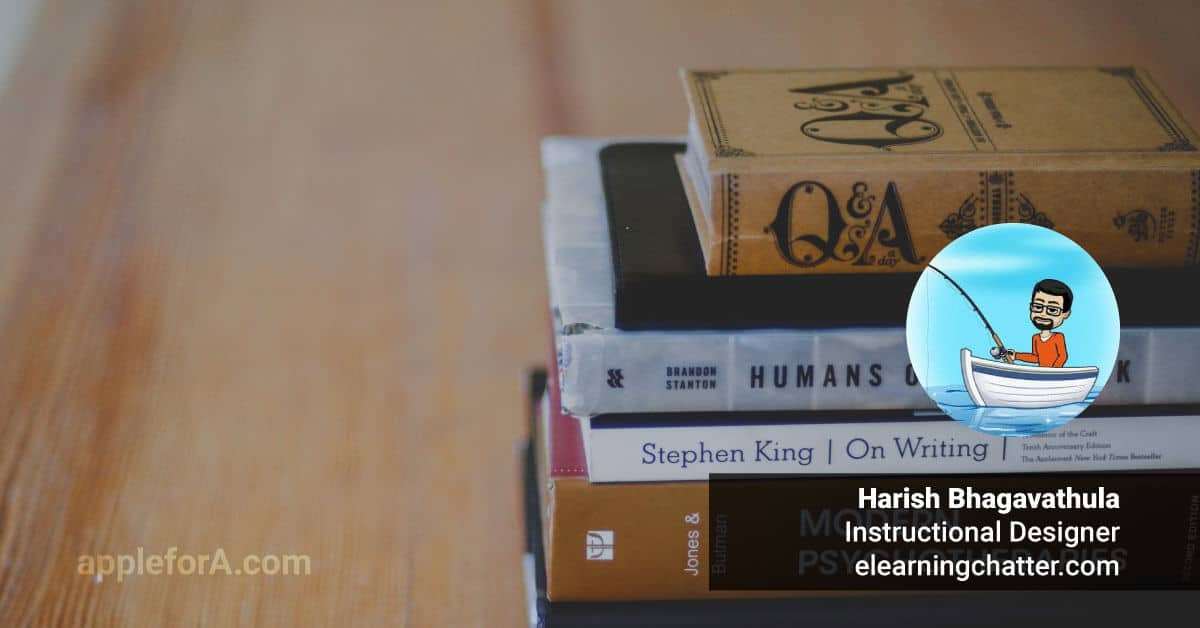 ---
Thanks for reading! 🙂 If you enjoyed this article, leaving your 

comment

 below would mean a lot to me and it helps other people see the story. And you can say hello to us at

hello@applefora.com
If any of your friend is considering a career in a similar area 

share

 this with him/her.
You can 

read

 more real career stories 

here

.