I am Rakesh Pradhan and I teach math and science. Apart from that, I'm an avid reader, cyclist and love cooking.
A teacher can be anyone who ignites our brain to ask good questions, a person who makes us think for ourselves or a person who guides us how to take care of ourselves in each and every situation.
A teacher is a person who makes our life better by guiding us through it and making us realize the value of our life.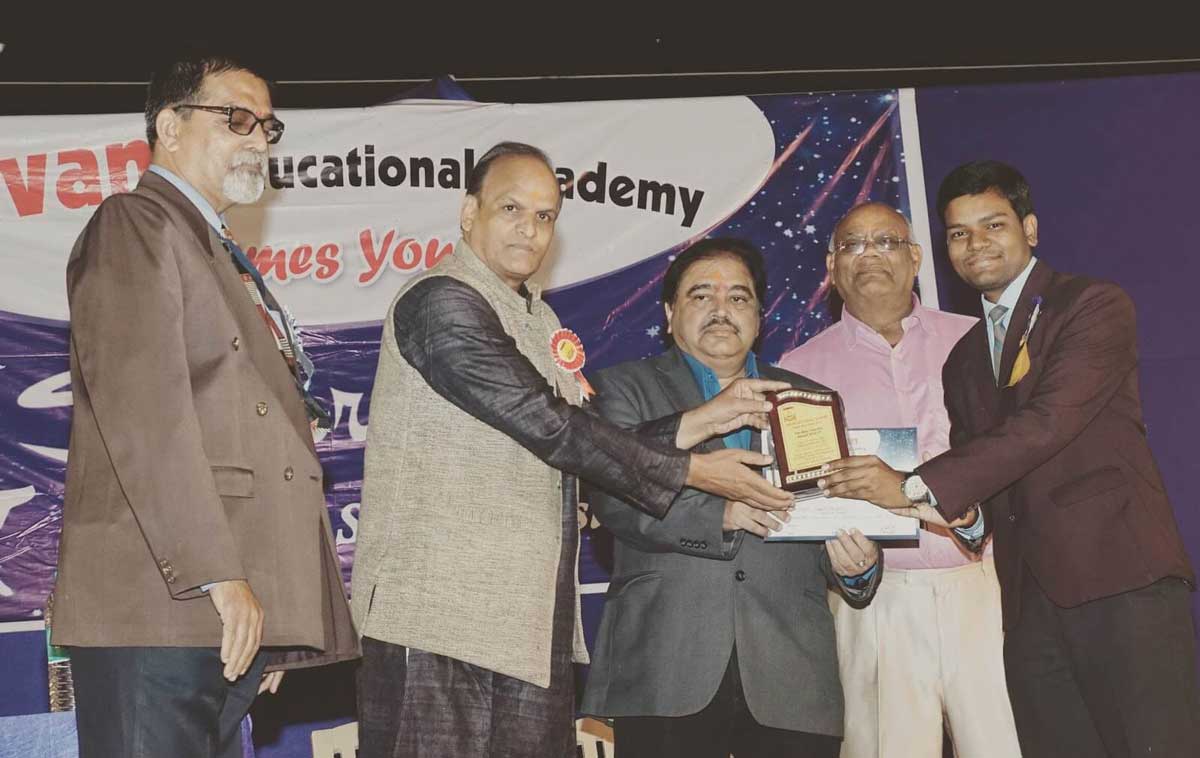 What motivated you to become a Teacher?
Honestly, it was merely an accident. I didn't know what I was passionate about until I did it. Therefore, I started teaching because I ran out of options.
I was aware of what I didn't want to do, but unaware of what I actually wanted to do.
When I stepped into teaching, I started using technologies, real life examples and experiments in the classroom with working models. Everyone loved and appreciated. I felt really good about it. This motivated me to do more and had a feeling that this is the job I can do very efficiently. I realized that I could make my students fall in love with science and its beauty. Students were getting information through a whole new method, hence they loved it. And it made me feel confident, and I really love what I do.
What are the challenges you faced when you were teaching at a school?
In a school there are a lot of challenges one might face.
Lack of coordination between different teachers. In a school not everyone has the same idea about teaching.
Lack of time in classroom.
Lack of infrastructure and lab tools.
Among all of these, lack of time is one of the biggest hurdle. Government has always been changing the academic calendar, but along with that syllabus is not being updated. Most of the time we get 120-140 working days in a year and syllabus is of 180 days. In this situation if we want to improve the quality, we will not be able to complete the syllabus on time. Therefore, we have to arrange for extra classes on weekends. But those classes are just a temporary solution, it's not at all beneficial for students.
What do you do as a teacher?
I'm a high school math and science teacher. I work to develop some very basic mathematical (rather I should say learning) skills in students. Not entirely focusing on how to score well, but emphasizing more on developing interest towards math and information.
I've seen students rote learn math problems. They just copy from each other's notebooks and eventually lose their interest in math. I hate it and that's the reason I focus more on those students who are academically weak. Average students can do it on their own, but a few students who cannot recognize the pattern needs the help.
How do you do it?
Traditional method of teaching:
Math is nothing but logical patterns. But, we have been doing things wrong since a very long time in schools. What we do is that, we first explain theory or theorems and then move on to application or problem solving. This sounds pretty straight and logical but actually it isn't.
Few students who are good at grasping may get the theory first which is their input and as an output they may give impressive result. But this is true in case of hardly 10% of the students in a classroom. So what about rest of the 90%? They somehow struggle through it and again 5% of them eventually get it. Now from the rest of the 85% students, some of them rote learn as it is without bothering how or why, and the rest cannot even learn it.
My way of teaching:
What I do is, before explaining them the theory part, I give them a problem. A problem easy enough to understand, but I let them struggle with it for a whole day. I make them think how it could be solved or what kind of information do we need? Therefore, my method makes them wonder about the problem itself and their needs to solve the problem. It makes them curious and helps to develop critical thinking.
The best part about this method is that, students develop a habit to understand the problem, which was missing in the traditional teaching method. In traditional method, students just see the question and without thinking about the problem they just put the formula and do the calculations that's it.
For science as well, I make sure my students are able to connect the topic with the real world. Most of the students love watching videos, so I search for some good educational videos from YouTube and show them. Whenever possible we indulge ourselves to make working models. So this is how I try to develop interest towards learning. And I believe students love it.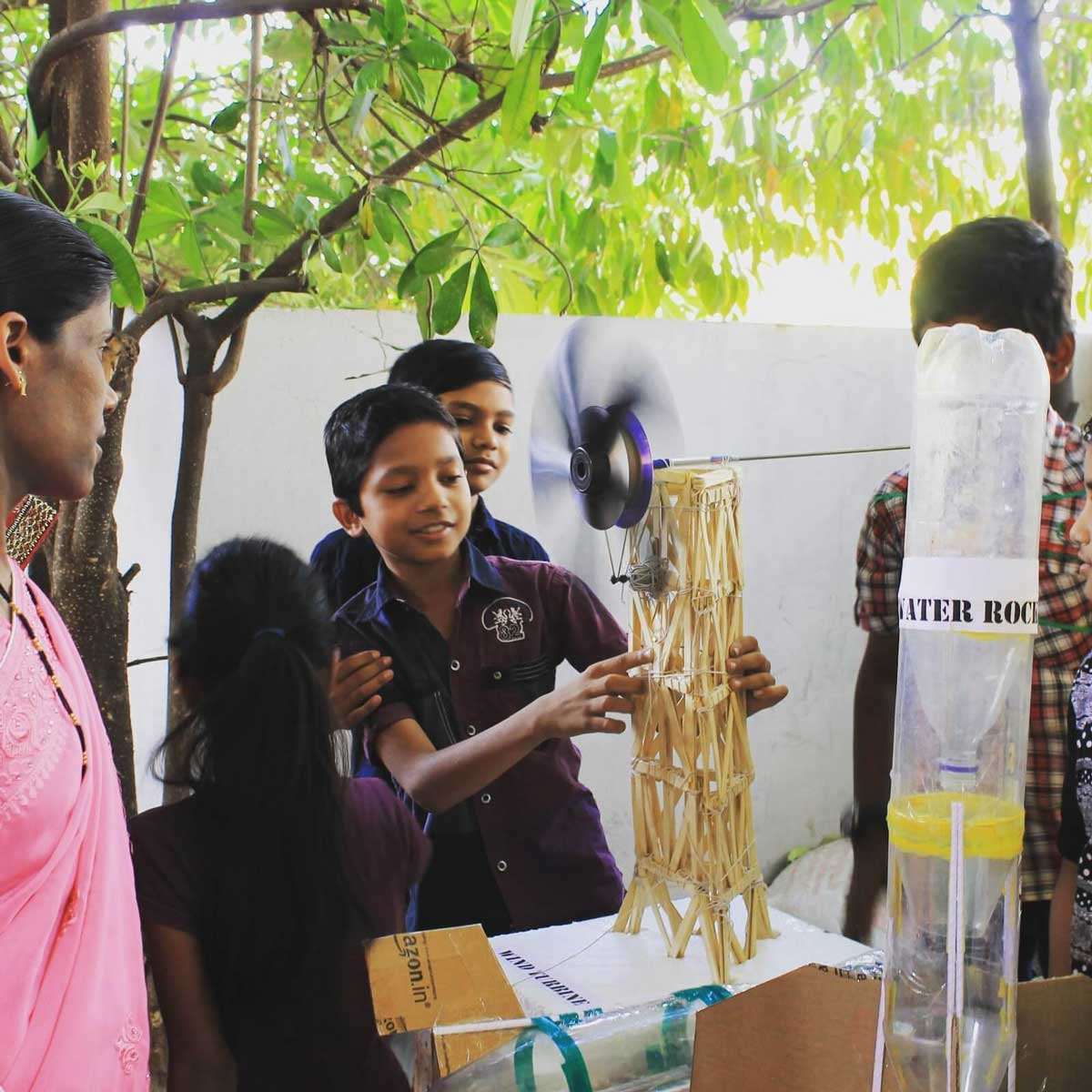 What do you love about your area of work?
The love and respect which I get from my students is what I love about teaching. When you give them something special, when your students realize your worth in their life, they are going to love you. This is the most exciting and most precious thing you could achieve. If you are a good teacher, there is no limitation to your earning of course, but that's secondary thing. Also you get a lot of free time, which you can utilize for self improvement or any other activity you like.
What are the challenges you are facing now?
As for now, one of biggest challenges I'm facing is the time. TIME is what we don't get enough.
It definitely takes time when a teacher tries to use the best methodologies to teach his/her students. And it hurts a lot when you have a solution but cannot apply it. More over private schools authorities don't bother to take it seriously.
This situation can be made better, if parents understand that it is very important to ask kids what they are learning in schools rather than how much they scored. Results are secondary but gaining knowledge is primary. Planting this simple idea into parent's mind is quite difficult. But, this is necessary if we want to build a strong generation.
How is the actual career different from what you initially thought about it?
Initially, I was very nervous. It's because I had never taught in a classroom full of students. But, since I love to discuss science anytime anywhere with anyone, it was easier than I anticipated. Initially, I wasn't able to handle that many students. But, eventually I learned to do so. Sometimes the noise would be because of the excitement in students to learn something new, and I loved that.
To handle a classroom you need a lot patience, you can't just punish a student for being curious and excited. I learned eventually that they are just kids and they love to enjoy, so why not teach them in a way they could have fun.Also I learned that, new ways makes them focus more. Students pay more attention when they are being delivered with information in a different way. More over I understood that forced discipline is not effective in a classroom. It's better to teach them self discipline. Forcing makes situation worse most of the time. It is better to engage them in the activities they would like to do.
Can you please summarise your career journey into steps?
12th  –  (PCM)
B.E.  –  Mechanical Engineering, NIT Raipur
Tuitions for few months
Joined school November 2014 to April 2017
Won best teacher award in session 2016-17
Now working on setting up a learning center for academically weak students. This aims to help them build up their confidence in a world where most of the time students are judged by their scorecard.
What sort of experiences helped prepare you most?
Lack of time

helped me to be more focused and figure out efficient methods to prepare reports, deliver information and conduct tests.
My

communication skills

wasn't good enough at the very beginning as I was inexperienced. Therefore, I had to practice a lot before going to classroom every day, which made me more confident.
How do you like to spend your free time?
Apart from being a teacher, I'm also a bibliophile, traveler and a foodie. Most of the time I spend my free time reading quora or a book. I love cycling too. So whenever I feel like I should go outside, I take my bicycle and travel for around 10-15 kms everyday. As I love food, I do a lot of experiments with it and I prepare my own food daily. Sometimes, I even involve my students and teach them how to cook various dishes.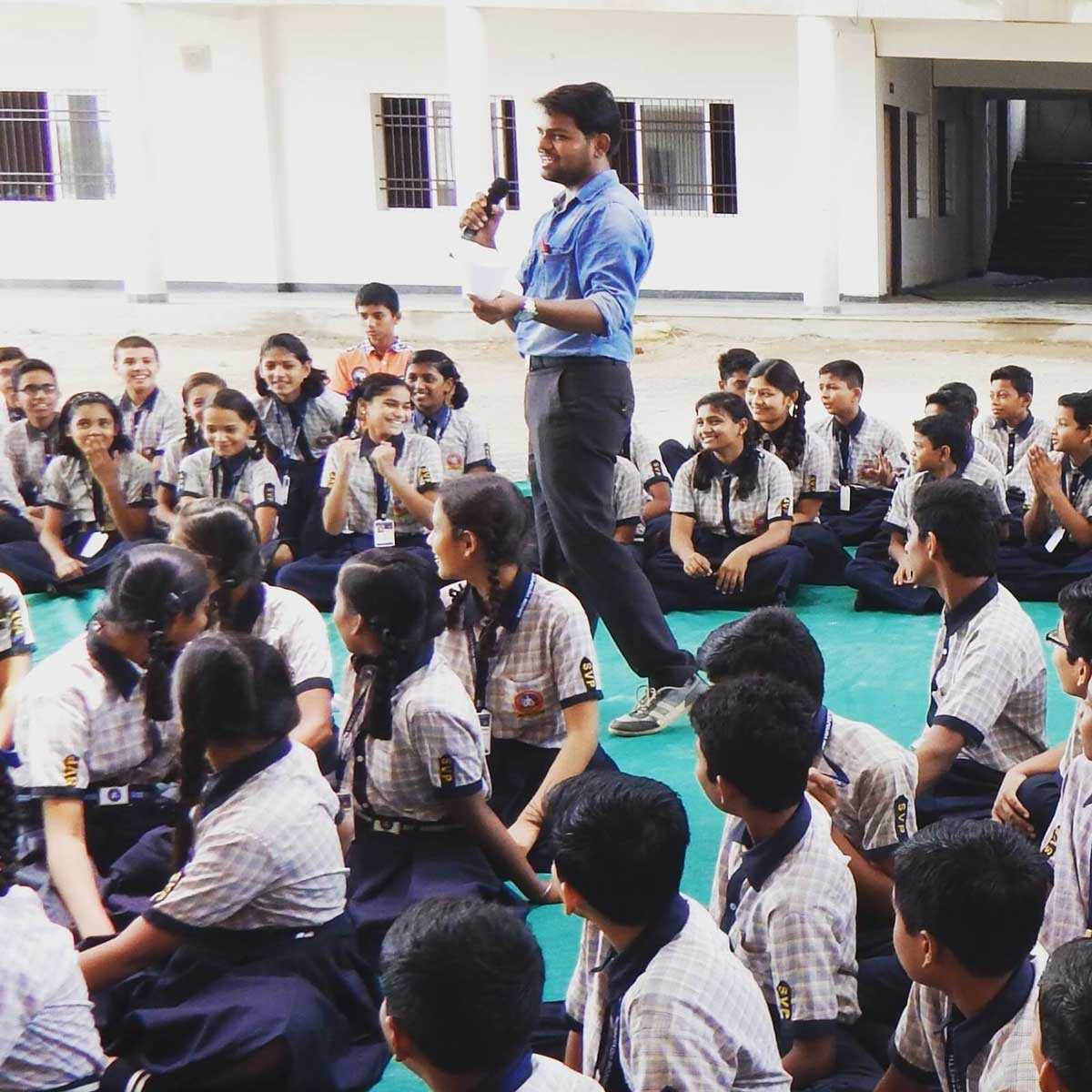 What are the skills required to be a good teacher?
Teaching is an art, and an artist must love his art. To become a good teacher one must love his subject, because if you are not in love with your subject, it is impossible to make your students fall in love with that subject.
So a teacher must be:
curious
enthusiastic
passionate about delivering knowledge
Rest of the skills can be developed on the go. But the above qualities shows that he/she is a potential teacher.
What do you think potential recruiters will look for in a teacher?
Teaching is a field where there is a need for more passionate people. But, as per the current situation more than 80% of the teachers are teaching just for the sake of having an income source. Question is, do they even like teaching?
Every teacher has a responsibility to give something significant to his/her students, but how many of them realize it?
So potential recruiters must look for enthusiasm, idea about education, and their vision.
What is the future of Teaching?
We don't have enough teachers including the good teachers. Many of the government schools are empty. Students are dropping out after 8th, 10th or 12th. Most of them don't or can't go for higher education. Quality education is becoming costlier day by day.
Therefore, the condition of education sector is not satisfying at all. There are many challenges we are facing right now. So definitely we need solutions and solutions means we need good teachers. We need enthusiastic, energetic and well trained teachers.
Most of the people say, those who can't do anything end up with a teaching career. This mentality needs to be changed. One should not feel ashamed to become a teacher and definitely it's an amazing experience. Only when the government is ready to pay good salary, we will get good and well qualified teachers.
Who do you think should take up this Career choice?
Teaching is definitely for you, if you –
love a particular subject
love discussing about it
think that it is great to give some meaning to someone's life
love having an audience listening to you
think that you could make your students fall in love with the beauty of learning and knowledge
What advice would you give a high school student who is considering Teaching?
Teaching is not like any other job. It's a huge responsibility. You will be moulding the future of 100s of students directly. Do not chose it for the sake of getting a job. It's not an easy job like many people think.
If you are capable of giving the children something worthy, which can make their lives better, then go for it. And most importantly you need to be prepared very well. It is a job in which you'll have to upgrade yourself on a regular basis. That's the only way your students will be gaining something important from you.
Any recommended resources for aspiring teachers?
Those who want to pursue a career in teaching, need to upgrade themselves continuously. In this technological era we are having unlimited resources to improve ourselves.
watch TED talks
read Quora
watch useful YouTube videos
deliver all good things which you are learning
Would you like to give any message to parents?
There are many factors which affects the future of a child.
A child spends 6-7 hrs in school and for the rest of the day he lives at home. A student spends 40-45 min with each teacher everyday and he spends most of the his time with his family.
Children adapt habits of people whom they spend most of their time. So it is a huge responsibility for parents to maintain a good environment in their homes. At the end children's habits shape their future.
Teenage students should always remember that our intelligence is irrelevant to our age. Some of us are slow learners and it is not our fault. No matter what, we all can be good at something at some point and we should learn to cherish it.
Any final thoughts or message?
As a school or teacher we should be working toward one goal. There are a lot of opportunities in teaching field, but we don't have sufficient good teachers.
I agree pay scale isn't very attractive in this field but the satisfaction of adding values to someone's life is much more rewarding.
---
appleforA wish you all the very best for your future activities. We need more teachers like Rakesh for building a better community. Now we have expensive education, but are we getting quality education? We need teachers who can teach students to dream along with 'teaching them to code'. 
---
Thanks for reading! 🙂 If you enjoyed this article, leaving your 
comment

 below would mean a lot to me and it helps other people see the story.
If any of your friend is considering a career in a similar area 
share

 this with him/her.
You can 
read

 more real career stories here.