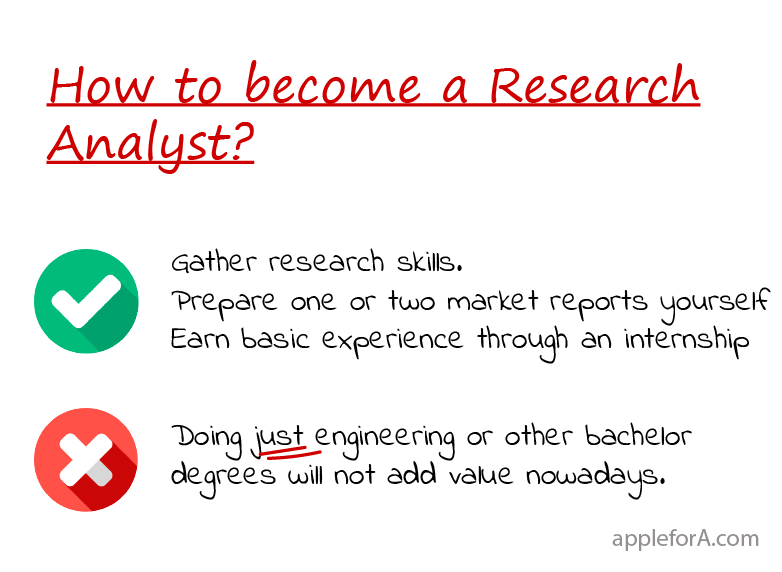 I am Vivek Vijayakumar, an engineering graduate working with Frost & Sullivan. This is my first job and am working in this company since 2004. I chose this career path myself as I knew that this may have some link with the technical and management side of it. Therefore, I started gaining experience in this profession right from the scratch. Before stepping into the role of a consultant, I accepted challenges in a positive way in each role I was tasked with.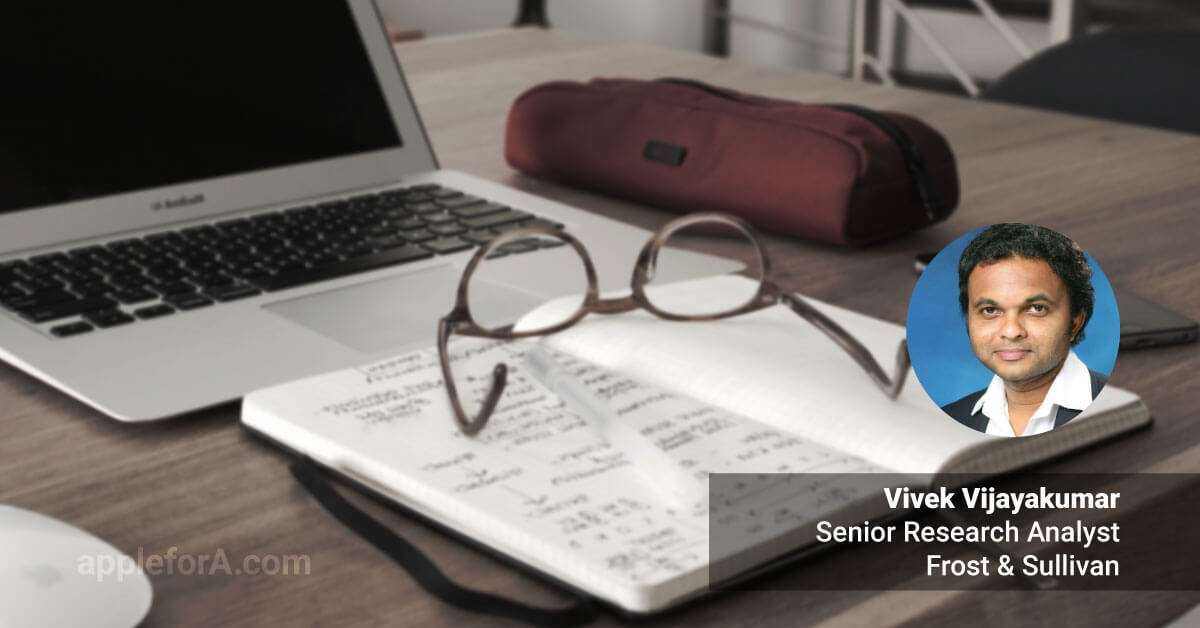 Frost & Sullivan is a US based, private organization involved in market research and consulting services having analyst/consultant across the globe. We produce various market research reports and consulting deliverables to some of the global clients across 10-12 business vertical. I'm currently working as a consultant, with Energy & Environment business vertical tracking Middle East, North Africa and South Asia region. I'm engaged in consulting deliverables after gaining sufficient experience in publishing some interesting market research reports during my tenure.
What motivated you to become a Research Analyst?
I was having nothing specific in my mind during school days. But engineering was doing the rounds in my family as some of our family members have completed engineering "successfully" and it was considered to be an accomplishments.
My career option was not based on my interest, it was a derived interest. Because, I took this profession as it came to me. But now I have learned and experienced more on management side which any business management studies would do.
How is the actual career different from what you initially thought about it?
Experience teaches you a lot. Initially, I thought I could manage understanding a product from the technical side, because I was having a technical background. But, I faced lot of issues in understanding the value chain of a product, market dynamics, competitive landscape, etc. Therefore, I decided to read through a lot of stuff from the existing reports, referred some management books, etc., to get a hang of all the nuances/jargons, report structure, approach to market, etc.
Who is a Consultant?
A consultant will play an active role in project planning, execution and management. He is the one who meet project deadlines and present deliverables to the client needs based on the scope.
It involves coordination with the team on the project status, initiate discussions with the team to sort out their challenges, helping the team with relevant data points/info, monitor report development activity, and present the client deliverable with suitable findings/recommendations to help them make a strategic decisions.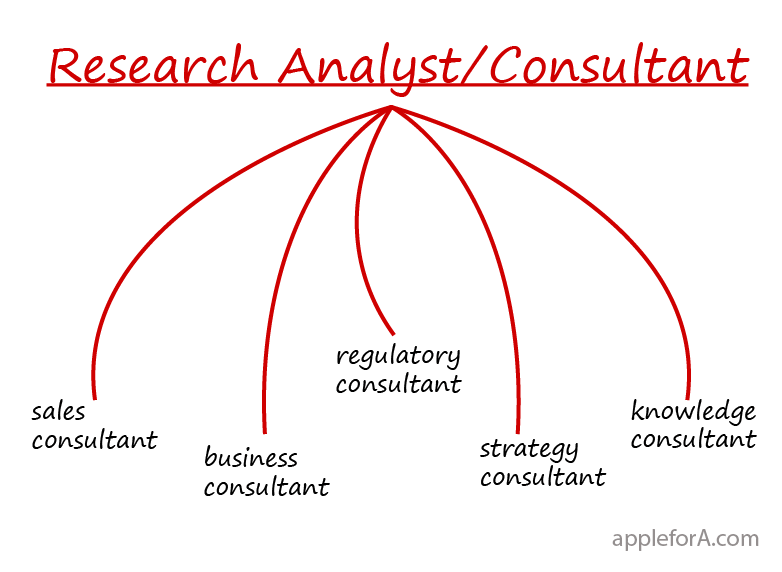 What is your typical day like?
Taking stock of the workload with the team.
Helping the team during emergency by doing interviews and collecting information from respondents.
Liaise with the management about the project team performance, etc.
I take reference from my manager/colleagues and by networking frequently with the peers.
Liaise with the sales team for the lead generation and organize kick-off call with the client and the team.
Liaise with the strategy team for bringing strategies matching the criteria of the client deliverable.
What made you to stick with Frost & Sullivan for the past 13 years?
Every project in growth consulting domain will be a learning curve. It is as interesting and challenging. Moreover, I have a wonderful team and an approachable boss (team leader) to take this forward. Encouragements and motivation from the team keeps me going to learn new things everyday. Therefore, this keeps me to stick with this company for such as long time.
What do you love about your current role?
Working hours are flexible. There is a perfect balance between work life and personal life.
Demand in future is good as this service industry is less affected by layoffs. Graduates from premier institute and the experienced people in the industry will get a good pay compared to pass outs from regular/moderate universities and those who are inexperienced or having less experience.
What are the challenges you face in your career?
Pay is not good initially, but as you grow you could see some growth both in career and financial angles. But don't expect the salary to be as huge as in the case of an IT industry.
What type of profile will be high in demand in the near future? And your future aspirations.
Analyst/Consultant needs to have specialization and skills in strategy and financials which have prospects in the near future. We have projects up and running in business and financial strategy.
My future aspiration is to do a business planning or a strategy planning for a company.
What sort of experiences helped prepare you most?
Experience in customer research gained traction over my research skills and slowly tapped my capabilities in competition analysis, opportunity analysis, develop strategies to recommend and devise a business model, etc.
What is the education required to be a Research Analyst in 2020?
Education: A management degree is a must.
Note: Graduation from premier university is a plus which will land you in a higher position in any management/business consulting firms.
Skills: Deep knowledge of research, understanding of industry value chain and analytical thinking
Can you please summarise your career journey?
Diploma
Engineering in Instrumentation & Control –  jobs from Glass manufacturing companies, Tannery units etc.
None of the attempt landed me in a good job – no prior experience – overqualified for such jobs.
Tried in ITES sector (my first hand experience) because of booming job opportunities – no job due to the lack of proficiency in english.
Finally, my friend suggested a company, in which I was selected as an intern.
I was first tasked with a project on a Market Study for Programmable Logic Controller (PLC) in India and I was told to prepare the database to meet the respondents to gather information on this market. And the journey begins from here…
I am 17 and I am planning for a similar career path like yours. What advice you have for me?
Gather research skills.
Prepare one or two market reports yourself as an individual.
Earn basic experience through an internship with a company for academic records.
Doing just engineering or other bachelor degrees will not add value nowadays. That is something the millennials are collectively doing wrong in terms of their career.
Aim to do a management studies (specialized in business management or international business). This will for sure land you in a decent job cracking a similar career path.
How do you like to spend your free time?
I spend my free time updating market related news/mergers & acquisitions/technologies/ applications, etc. Thus I read more articles, newspapers (esp. business columns) to keep myself updated. And in one way it becomes helpful to the research activity that we do. Besides I do watch movies, play cricket and spend time with kids.
I used to write movie reviews, but not anymore.
What are some alternate career options for a Research Analyst/Consultant?
You could as well try for opportunities as a,
sales consultant
business consultant
strategy consultant
regulatory consultant
knowledge consultant
There are opportunities where you could assist the business or an individual (e.g. Executive Assistant to MD/CEO).
What do you look for while hiring a Research Analyst/Consultant? How can I get a job at Frost & Sullivan as Research Analyst?
Experience plays a key role followed by your academic track record (includes the type of university, specialization, etc).
Garner your english skills, speaking skills, and analyzing skills, etc.
Most of the jobs are experience driven. Hence, prepare yourself to know and analyze a market and recommend clients accordingly. I think F&S also adopts similar approach as far as my knowledge is concerned.
Who do you think should take up this Career choice?
Any one with clear interest, skill in doing research and consulting engagements can take up this career choice.
Any recommended resources for students who are interested in Market Research?
Update yourself with the economic indicators, clear know-how about the product, the competitors, technical trends, demand for that product, growth of the demand segments, substitution risks, etc., are some of the things that will help.
Make google as your default search engine. Refer to free market reports available in public domain, business columns of newspapers/magazines, government websites, etc.
What do you think everyone leaving higher secondary school should know?
Clear vision as to know what to do next.
Identify how and where the next step will take you forward.
Gain research skills of a particular product based on your interest level. Be it equipment, sports, cinema/arts or politics or environment.
Try to find out opportunities.
Any final thoughts?
Identify your interest areas.
Understand how to approach the interest.
Have a clear goal/vision to achieve or at least be closer to it.
---
Thanks for reading! 🙂 If you enjoyed this article, leaving your 
comment 

below would mean a lot to me and it helps other people see the story. And you can say hello to us at 

hello@applefora.com
If any of your friend is considering a career in a similar area 
share 

this with him/her.
You can 
read 

more real and inspiring (not really typical motivational stuff) career stories here.