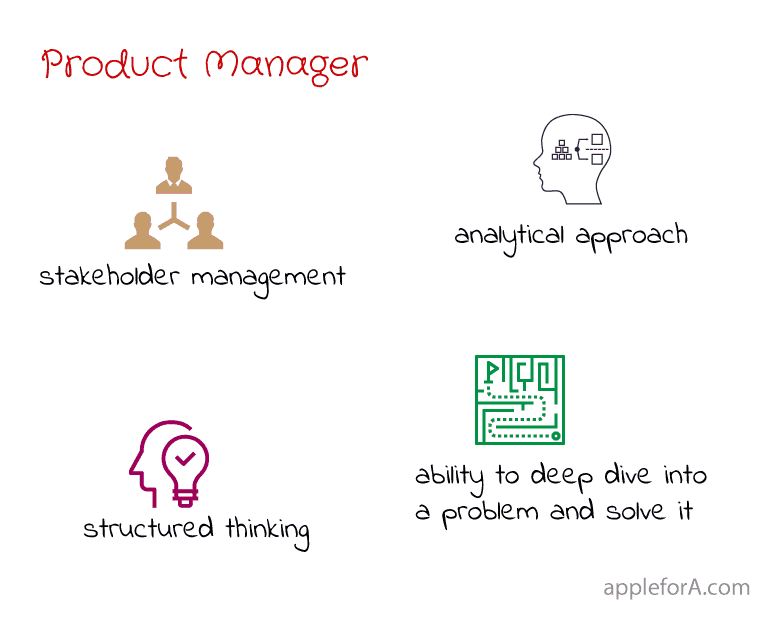 I am Disha, called as Ms. Direction by my friends. Currently I am working with Amazon India as a senior leader in product management. I have more than 11 years of work experience with companies like Paytm and Yatra. I am an alumna of IIM-Calcutta and Delhi College of Engineering. By passion, I am a writer and I have authored 3 books, Corporate Avatars, Because Life Is A Gift and My Beloved's MBA Plans.
Who is a Product Manager?
Someone who sits between business and technology and helps draw the fine balance.
A PM (Product Manager) is the one who owns the customer experience of a product. Every time, you experience a product, be it physical or digital, the PM has gone through enough hurdles to ensure that you experience the best.
How it all got started for you?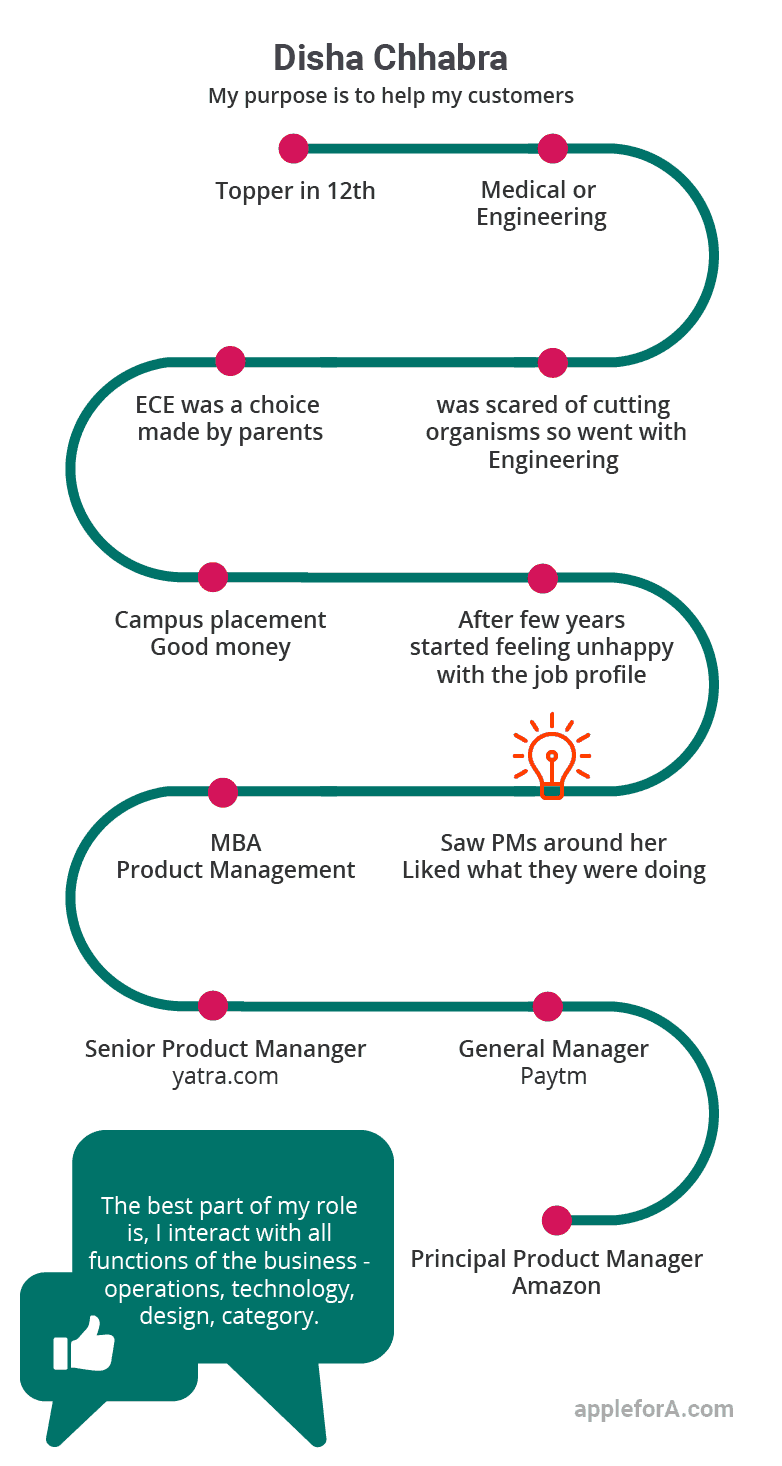 I had no clue till I did my Engineering as to what direction I wanted to give my career. As usual, my mom wanted me to get good marks. When I topped in Delhi in Class 12th, everyone told me children like me go to engineering or medical. I was scared of cutting living/dead stuff, so medical was out. Therefore, ECE was a choice again made by my parents.
After Engineering, companies were coming into campus. All that mattered was to make money. So I got into a good paying job not knowing if that was what I really wanted. It was only few years into the job and I started feeling unhappy with the way my career was shaping. Despite all the money, status and success, I was not really enjoying. And that is when I started asking myself, what I wanted to do, introspected on what my strengths were and what I would want as a long term career. I saw Product Managers around me and I liked what they were doing. Therefore, I decided to do my MBA to get into product management.
What do you do and how do you do it?
I work customer backwards. I interact with my customers, get a sense of how I can make the product better for them and how do I prioritize customer and business needs with technology constraints and resources.
At Amazon Home Services, we need a product to help customers avail services at home. So I talk to customers, understand what would make them comfortable with people coming into their homes, how they would chose a service partner and so on. I then design tech-product to come up with the product tactical and strategic roadmap and plan its execution.
As part of Paytm, I worked as Head of Seller Products. I met a lot of sellers and asked them what features could I provide them for making selling easier for them. I then worked backwards and executed on the product strategy with the goal of making selling easy for people.
What is your purpose and what drives you?
My purpose is to help my customers. I really need to spend productive days without really caring about stuff like salary, promotion and growth.
I think of job in terms of my entire career rather than what it will give me in the next 1 year. Making products through which I can create loyal customers always drives me.
What steps did you take to land in your present job?
I did a lot of introspection in marrying my strengths as a profession with the choices available to me. I then saw what it would take to get here, and decided to take a break to do my MBA. On IIM Campus, I did not take up a lot of jobs even though they were paying me well, simply because they were not aligned with my long term career goals. I interacted with a lot of people in this job and kept learning from them. I do it every day in my work.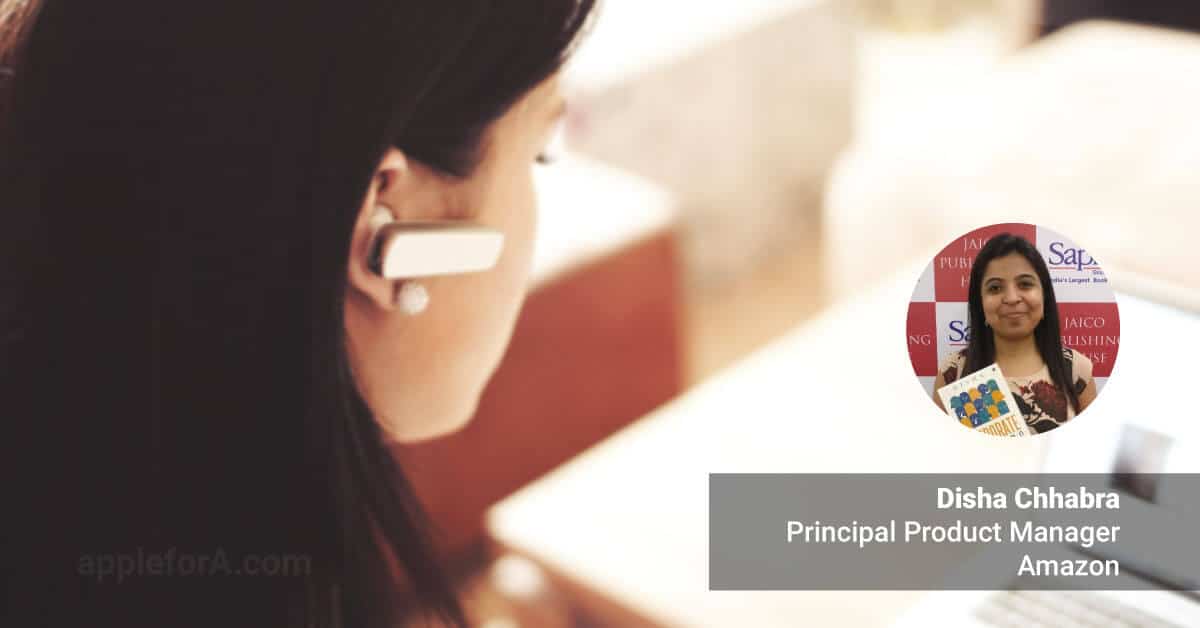 What do you love about your current role?
The best part of my role is, I interact with all functions of the business – operations, technology, design, category. I sit at the cusp of all this.
What are the challenges you face in your career?
The question of how do I keep innovating everyday? This brings the challenge in me to keep myself updated every hour.
What type of product managers will be high in demand in the near future?
People who do not think of incremental changes but are innovative.
People who are bold and can take risks as technologies leap.
Can you please summarise your career journey?
+2  –  PCM
Electronics and Communication Engineering  –  Delhi College of Engineering (2001-2005).
Lead Member Technical Staff  –  Mentor Graphics (2005-2012)
PGPEX (Post Graduate Programme for Executives)  –  IIM-C (2012-2013)
Senior Product Manager  –  Yatra Online Pvt Ltd.,(2013-2015)
General Manager(Products, Marketplace) –  Paytm (2015-2017)
Principal Product Manager –  Amazon (Jun 2017 – present)
What did 7 years at Mentor Graphics teach you?
Mentor made me grow from an individual contributor to a team lead. A place where I went with my hard skills of coding but learnt softer skills of working in corporate world.
I am 17 and I am planning for a similar career path like yours. What advice you have for me?
Keep thinking customer first and not constraint backwards.
Develop an organized way of solving problems and presenting solutions.
Learn how to take prioritization calls.
Participate in Live projects which companies offer.
What are some alternate career options for a Product Manager?
You can be anything, Category , Operations, Technicial, all avenues are open.
What do you think potential recruiters look for in a Product Manager ?
stakeholder management
ability to deep dive into a problem
problem solving skills
structured thinking
analytical approach
How do you like to spend your free time?
Engaging with my readers and reading.
Who do you think should take up this Career choice?
Someone who have the below mentioned abilities should definitely try taking up this career.
capable of working with so many different stakeholders.
loves solving problems.
who can think like a customer, understand their pain points and feels challenged in solving those.
What are some resources you use to keep yourself updated about the industry?
I personally recommend a great book to everyone who wants to be a Product Manager, It's called Cracking the PM Interview. The book talks in depth about Product Manager role, what does it mean to be PM at some of the big companies, how does one prepare. Then of course, there are plenty of blogs on PM. I don't follow anyone in particular.
What do you think everyone leaving higher secondary school should know especially those who wants to be a Product Manager?
Do some product development as a stepping stone after Engineering. And then evolve either organically or through an MBA. Work with startups to get exposed.
Stakeholder management is a critical component of this role. Learning to say no without the other person feeling bad is the key. I have also worked with Product Managers without Engineering background. But I somehow feel they feel not so confident to work with tech. Depending on if the company has a technical component in product management, it can get challenging. Read a lot about product management at different companies. You may even start as a program manager.
The younger generation should always keep in mind and give importance for the choices you make. And your choices should not be based on the pay. Make a right choice you like, the rest that you desire will follow.
Any final thoughts?
I chose to write as a passion and never wanted to take it up as a profession. Apart from a career, always have a passion that drives you.
---
Thanks for reading! 🙂 If you enjoyed this article, leaving your 

comment

 below would mean a lot to me and it helps other people see the story. And you can say hello to us at

hello@applefora.com
If any of your friend is considering a career in a similar area 

share

 this with him/her.
You can 

read

 more real career stories 

here

.