Hi, I am Mahuya Ghosh and I enjoy helping organizations and enterprising individuals with idea validations, laying out the user experience blueprint and formulating growth hacking marketing strategies.
I have been in Product Management function for the last 10+ years and currently working as Consultant Product Manager at Dell.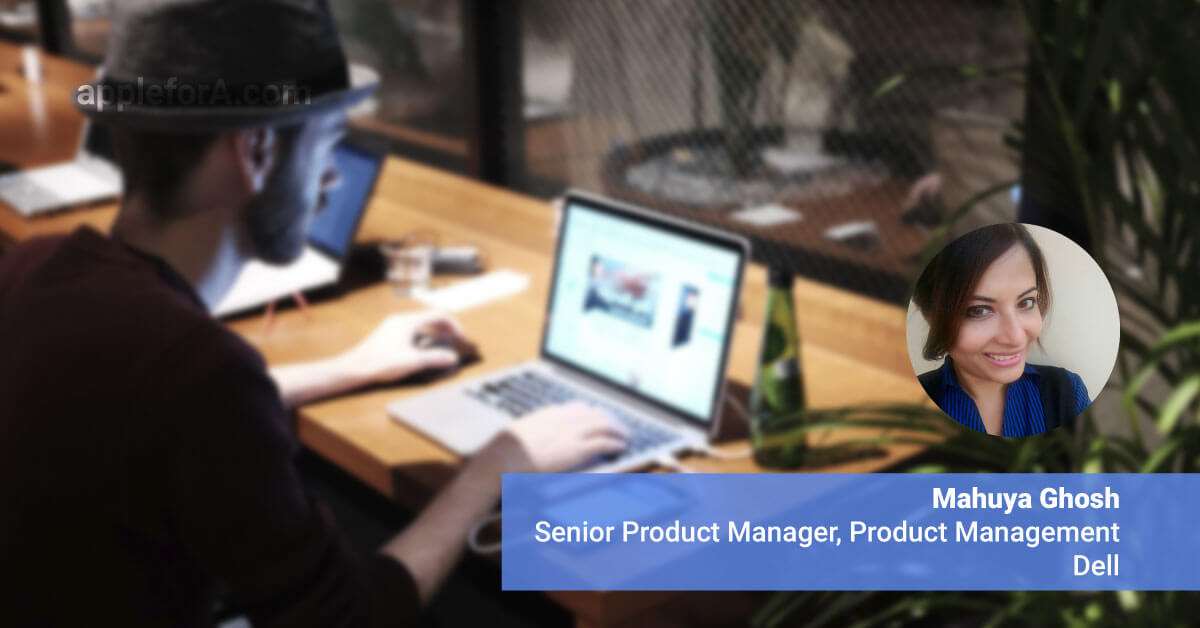 I am a regular blogger since past 2+ years (with 1200+ subscribers) and love reading, traveling and have been actively engaged in social activities for 3+ years.
Blueowlz is my personal website where I write regularly on topics that are close to my heart – innovation, strategy, design and experience marketing.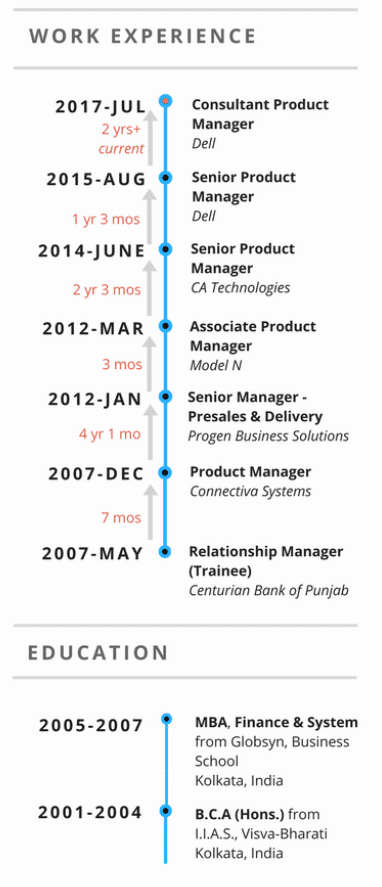 I would be happy to connect @LinkedIn for any professional engagements, workshop & seminars.
Who is a Product Manager?
In a software product ecosystem, a Product Manager is responsible for defining the 'why' (customer problem/need) and 'what' (value propositions) of the product which the research and engineering team will build. Product Managers are often referred to as the CEO of their product as they lead cross-functional teams from a product's conception, ideation through to its launch.
In a nutshell, a Product Manager is the bridge between the present and future of the product.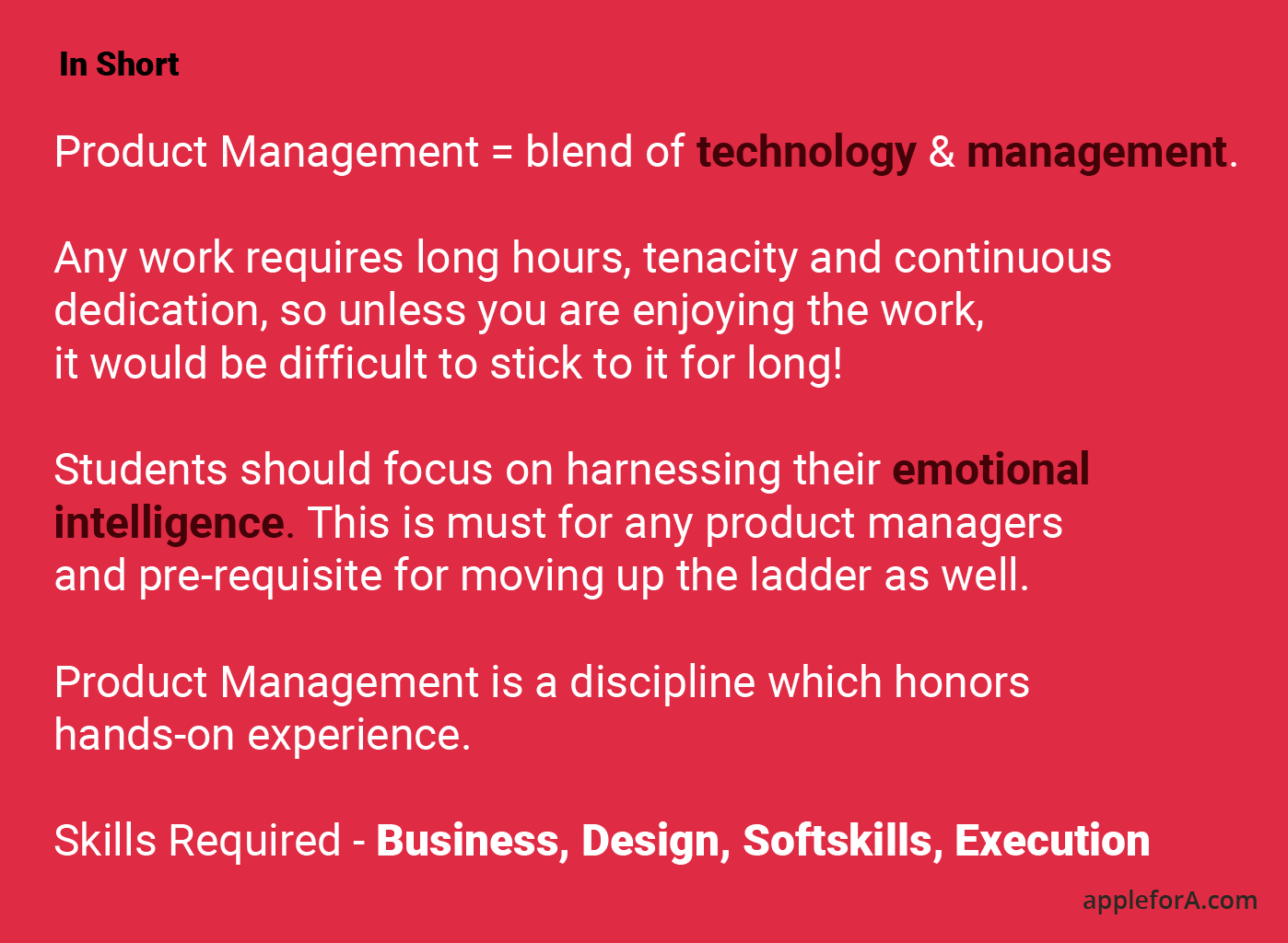 Why did you choose to study Computer and then pursue MBA?
While I was doing my bachelors in Computers (BCA), I was good at coding, but didn't necessarily love sitting in front of the computer for hours to write codes.
That's when I researched on roles that are a blend of technology and management. Finally MBA came as a relevant degree to pursue such a career option.
Post MBA I worked in a Bank for six months, but I realized early in my career that it wasn't my true calling. While in search for that dream job, I accidentally landed up in a software product company to work as a Product Manager. In no time, I fell in love with my newly found job and since then there has been no looking back!
3 key building blocks of a meaningful career
Realizing what you love doing = Peace

Getting to do what you enjoy = Liberty

Loving what you do = Happiness
It's never too late or early to take the next step and there is no right or wrong path to get there!
What steps did you take to land in your present job?
I got my present job at Dell through LinkedIn.
The profile required 8+ years of product management experience, good analytical and people skills, which I possessed. Experience on Agile methodologies and B2B products were added advantage.
What sort of experiences helped prepare you most?
Though my professional graph may look impressive and well-planned but in reality there are a lot of uncertainties and volatility in the software industry.
One thing that always helped me in my career was my flexibility to take up new challenges, being in love with the details and tenacity to make things happen.
Would you like to give any advice to your younger self?
3 advices I would like to give to my younger self, which I have borrowed from few great minds:
"Take up one idea. Make that one idea your life – think of it, dream of it and live that idea. Let the brain, muscles, nerves, every part of your body, be full of that idea, and just leave every other idea alone. This is the way to success."  – Swami Vivekananda

"Success is walking from failure to failure with no loss of enthusiasm."  – Winston Churchill

"Don't raise your voice, improve your argument."  – Anonymous
What do you love about your current role?
I love the fact that I get to be part of each phase of the product journey to co-create beautiful products that customers love.
It's surely a very demanding and high visibility role and there is no room for errors, but fortunately you get to partner with the best minds (Engineers & Designers) to dream and co-create possibilities.
Seeing your product loved by your customers is the best feeling!
What are the challenges you face in your career?
Some of the professional challenges faced by a Product Manager are:
As Product Managers we work day and night on products that the world has not seen.
We aspire constantly to improve the product and bring smiles on the faces of our customers.
Protecting the interests of all parties i.e., customers, company's goal and product's maturity is often a struggle.
Despite our best strategies, timely planning and meticulous execution, product

releases are not always flawless,

and product and revenue metrics are not always that green.
What type of MBAs will be high in demand in the near future?
People who are intelligent, flexible, team players and those who are constantly learning and willing to take up new challenges are in demand now and will be always in demand.
Can you please summarize your career journey?
Been part of 400+ successful Releases in last 10+ years for various B2B Enterprise, Cloud & Mobile products in multiple domains:
■ B2B E-Commerce ■ ITBM ■ Life Science ■ Telecom BI/Analytics
Presently have been working with Dell at the capacity of Senior Product Manager for last 2 years, recently been promoted to Consultant Product Manager.
Recent Awards
Received the prestigious Dell Champion Award consecutively two years and got personal accolades and honors of a key contributor from customers & internal stakeholders.
Education & Certifications:
2016 Scaled Agile Framework® – Agilist (SA), Certification
2015 Design Thinking for Business Innovation, Certification
2013 User Experience for the Web (WebUX), Certification
2012 Certified Scrum Owner, Certification
2007 GRAPA, Certification
2005-2007 MBA, Finance & System from Globsyn, Business School, Kolkata – India
2001-2004 B.C.A (Hons.) from I.I.A.S., Visva-Bharati, Kolkata – India
How did a bachelor degree in Computers and MBA help you?
BCA helped me develop a solid technical foundations and strengthened my analytical and problem solving skills.
MBA (Finance + System) broadened my perspective and helped me develop my interpersonal and communication skills.
How do you like to spend your free time?
I see everything in life as Products and outcome of all interactions as Experiences!
So, in my free time, I constantly visualize about enhancing the quality of all experiences in life. I love doing DIY home projects, gardening, and watching movies. Travelling is another big part of my life. I also like reading about new products and in my free time I write a bit as well.
What are the skills and education required to be a Software Product Manager in 2020?
If you are thinking about moving into Product Management function, here's a list of skill sets companies look for in a successful candidate: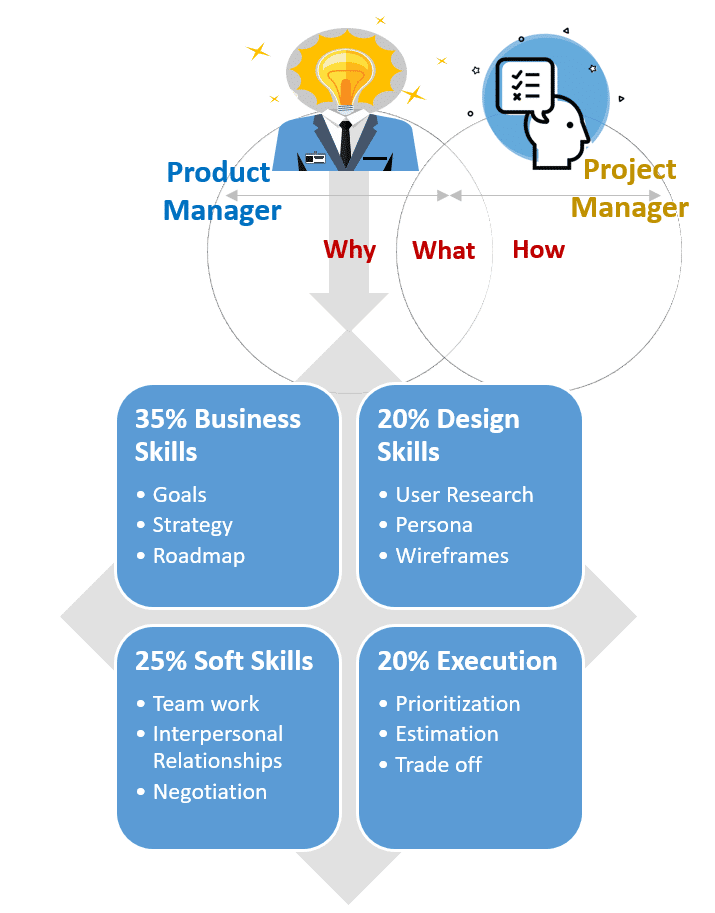 What kind of person will be a good fit for a Software Product Management career?
In order to find out whether you are a good fit for Product Management roles or not, I would advise:
Taking up internships in software product companies and getting a feel of how software are developed from Concept to Ideation to Development and finally how it's released to the market.
You must be obsessed with solving customer problems – and you must be obsessed from day one!
Trying out building something that creates value for customers and the business.
Reaching out to leaders in the industry and learn more about how they make product decisions, build unique business models and foster competitive advantages.
If you find that you are enjoying what you learnt about the role, then you should give it a try.
I strongly believe that doing what makes you happy is the key to success.
Any work requires long hours, tenacity and continuous dedication, so unless you are enjoying the work, it would be difficult to stick to it for long!
Skills can be learnt over time but passion can't be taught.
What do you think everyone leaving higher secondary school should know?
Students should focus on harnessing their emotional intelligence. This is must for any product managers and pre-requisite for moving up the ladder as well.
One's communication and interpersonal skills will improve by harnessing emotional intelligence. To be successful as leaders, this is a must.
Needless to say, one needs to know the fundamentals, have a strong analytical and problem solving skills and a curious mind to learn new things every day with a smile!
Product Management is a discipline which honors hands-on experience.
I would highly recommend students to take up internship projects or opportunities in product companies to get the exposure of building new products, learning about business models and how companies formulate unique competitive strategies.
This will not only add to their resume but most importantly help them understand if product management is something that would excite them or not.
Tell me about an accomplishment that you're most proud of?
Well yes, I am secretly proud of co-authoring the book on Product, Strategy and Innovation: Mystery to Mastery – Ideation to Productization Playbook.
I always felt that the world needs more usable and beautiful products. This constant thought embarked Pijush and me to put our combined learnings of 25+ years and flesh out the innovation blueprint for launching dream products.
Any final thoughts?
Question what exists and create what the world has not seen yet.

The world craves for more usable and beautiful products.

Learn to dream big and make small steps every day to get there!
---
Thanks for reading! 🙂 If you enjoyed this article, leaving your 
comment

 below would mean a lot to me and it helps other people see the story.
If any of your friend is considering a career in a similar area 
share

 this with him/her.
You can 
read

 more real career stories here.