I am Arvind Lodaya. I run my own design consultancy based out of Bengaluru.
My core training is in Product Design. My clients include startups (tech and non-tech), corporations, institutions, and last but not least NGOs and impact organisations.
Who is a Product Designer?
A product designer is someone who comes up with unique and valuable products that would benefit people and planet.
S/he also has the ability to pull together a deep, empathetic and insightful knowledge about people, context, production and markets at very short notice.
How it all got started for you?
My brother and I used to make up our own play-stories as kids. I also used to draw my own comic characters and stories. I learnt about design as a career and practice, only after getting into the NID—which happened mostly by luck. Because, I had no idea about design or NID (despite spending 5 years, class V to X, in Ahmedabad!) and may have ended up as an oil rig worker on the North Sea. However, a cousin who knew about my drawing hobby visited Ahmedabad and got me the application form. That form totally convinced me about NID.
What do you do and how do you do it?
My job is to deliver high quality innovative solutions and approaches to my clients. I need to make them feel they have got far more value than they have paid for. So, I need to understand their
area of business/operations thoroughly
user/customer types and get to know them and their contexts deeply
market segment, competition as well as trends
key technologies and other factors that enable or disable impact
My day is mostly spent in understanding and identifying potential gaps or opportunities for product improvement or development.
Much of my effort goes into communicating with my clients and refining or building out my design solutions.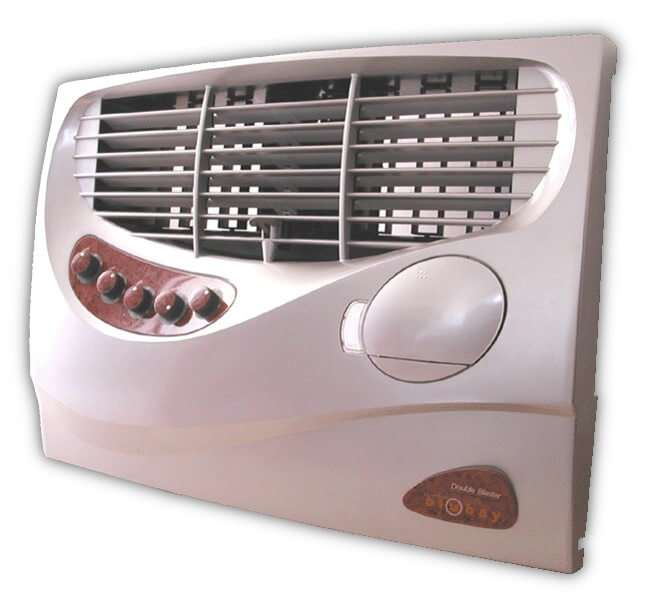 What do you love about your area of work?
What I love most about being a designer is, the infinite range of domains that it takes me into.
Each project opens up a new and different area of business, and offers me a huge learning opportunity.
It also enables me to make connections across domains and come up with innovative ideas.
Thanks to its technology-agnosticism, design is always contemporary and evolves with time.
In fact, its very role is to lead change rather than follow it.
How do you like to spend your free time?
I love interacting with people, taking solitary explorations on the internet and with books. I am a big and long-standing fan of
Sherlock Holmes, Hercule Poirot
Political thrillers like The Night Manager and The Honourable Woman.
I enjoy watching sci-fi and romantic comedy when I feel light and often think of new course/workshop ideas in my free time.
From the way you see it, what are the challenges design industry is going to face?
The biggest challenge to design in the coming years is, its possible incorporation into corporate thinking. Which means, in effect, its reduction to a logical and mechanistic framework/model. Design is not just a tool for productivity, it's about creativity and passion as well.
I believe we mustn't turn into mindless and soulless agents of consumerism.

We have an active duty towards fellow human beings and the planet, which means we have to sometimes say no, push back and look for alternatives.
What things would you do differently in preparing for this career?
Had I a choice and the hindsight, I might have opted for a more holistic and liberal school foundation for myself than the one that I got (which was quite terrific as such). It is now possible with schools like Rishi Valley. Other than that, there's nothing much I would change in terms of career prep.
Can you please summarise your career journey?
Before College
SSC – Science stream
+2 – Vocational Tech
College – Wasted half a year doing BSc (dropped midway)
Checked out Hotel Management, Architecture, Applied Art and Oil Rig as possible career options
NID – Product Design
After College
At ASA Design (now Alchemia Design) in Mumbai (3-4 years) – design studio founded by Abhay Shah, my senior at NID. Learnt everything about practical design and was fortunate to have Abhay as my mentor.
Started freelance practice in Graphic Design and Illustration assignments at Ahmedabad as Product Design opportunities were unavailable.
Creative Director position at Ogilvy & Mather, who was setting up their design studio Artistree in Ahmedabad around 1995. I worked here until 2000, and was once again fortunate to find a fantastic mentor in Rajiv Badlani, the senior consultant at Artistree and a hugely successful entrepreneur in his own right.
Around 2002, I moved to Bangalore to teach at Srishti. I was here for eight years, and learnt all about education, teaching, pedagogy, etc. here (unlearning a lot of misconceptions picked up along the way) – under the leadership of two amazing women, Geetha Narayanan and Poonam Bir Kasturi, its founders. I helped launch an UG specialization in Product & Interface Design and a PG program on Intercultural Design here.
Since 2010, I have had my own design consulting practice based out of Bangalore.
I have been also associated with the IMRB for a while.
Indian School of Business – I was a trainer-mentor for their design-driven business incubator dLabs.
I also took a year out to set up Deccan Centre for Innovation & Design along with my co-founder & director Ravikiran Annaswamy, but which we shut down owing to unforeseen revenue and funding issues.
I work a lot with tech corporates and startups now in an advisory or mentoring capacity, and absolutely love their energy and passion.
Meanwhile, I've been privileged to associate with Ambedkar University Delhi, IIT Gandhinagar, IIT Kanpur, DSK Pune and many other upcoming design institutes, in various capacities – and help strengthen the foundation of design education in the country.
What sort of experiences helped prepare you most?
Each work opportunity that I had, tremendously helped me to understand design better. My exposure to real-world issues, factors and constraints fine-tuned my theoretical understanding acquired in college. It showed me how to stay true to my ideals and values while satisfying customers and clients. My biggest gratitude is for the amazing individuals who I met along the way, who became my dearest friends as well as well-wishers and mentors, who always had their doors and hearts open for me at all times.
In hindsight, I suppose what helped me most was,
making actual working designs rather than mere sketches or simulations
learning management jargon.
Understanding managerial frameworks and vocabulary helped me not only to communicate and present my ideas more effectively, but also understand how the world is 'run'.
What skills do I need to become a Designer in 2020?
Fluency in sketching (from life and from imagination/memory)
Knowledge about materials and technologies of production
Curiosity – carry a child's sense of wonder
Liberal understanding of people and society
What do you think potential recruiters will look for in a Designer in 2020?
I don't foresee 2020 as being too different from 2017. And considering the huge diversity of sub-specialisations in design, I believe recruiters would still substantially value the following attributes in any designer:
On-tap creativity:

Imagination, visualization and representation skills

User/contextual research:

Ability to rapidly generate/obtain unique insights into given area/context

Ideation/Visualisation:

Ability to convert/distill insights into potentially viable and unique innovations/designs

Representation/Modelling:

Ability to manifest design ideas/concepts into physical/tangible/testable prototypes

User Testing:

Ability to test and get user feedback on prototypes systematically

Adapting design to market and manufacture:

Ability to collaborate with various specialists to get the design into the marketplace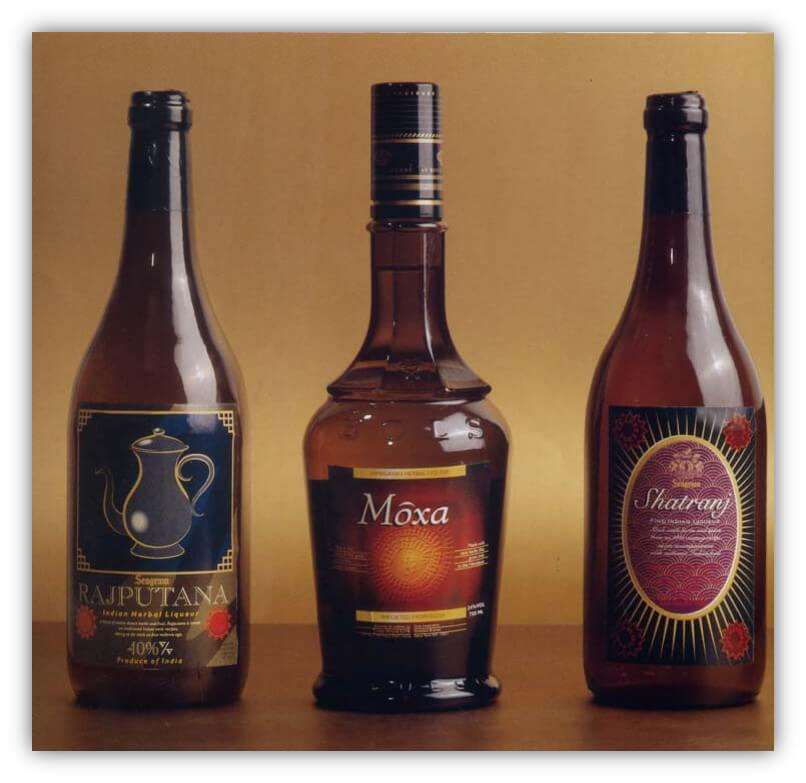 What are some career options for a Designer in today's world?
Just like technology, design is now integral to virtually every sector of human enterprise in the world. Even in fields that have little human involvement (like industrial processes, automation, etc.) the value-addition and contribution of design is unquestionable (since design is the front-end of technology). Therefore, in addition to typical options like joining a creative studio/agency or a corporate design team (not just in the tech space), there are unlimited options for designers to demonstrate their value-add to any area of their choice – or to become entrepreneurs themselves.
What is the future for Designers in India?
Given that tech-led disruption is happening, there is no doubt that design (even as a service) will get affected by this. Already, automation is beginning to threaten low-level design workforce just as it is doing so to other low-level functions. As a skill set, it is being included by and into Management and Tech/Engineering. It will certainly evolve in accordance with the locus of value creation in the future, for instance, we have more and more 'experience designers' or 'behaviour architects' in demand today than ever before, and less and less 'graphic designers', say. But the genius of design is in its adaptability and ingenuity—as the discipline of innovation and futuring, how could it ever go obsolete?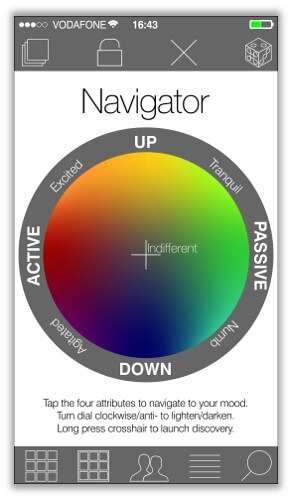 How do I know if Designing is for me?
I believe that designing is almost a natural, evolutionary impulse that all humans are born with – as Philips said in their tagline, "Making Things Better". However, our growing up process steadily robs us of this inventiveness and so, many of us cannot relate with it in our later years (to be fair, there is also the factor of individual personality). Picasso is known to have said, "Every child is an artist, the challenge is to remain at artist even after one grows up!" – and the same thing applies to design.
If  you are a teenager who
find yourself enjoying fixing small problems around the house with an innovative approach

is fascinated by things (objects or artifacts) and how people relate to them

comes up with new & imaginative ideas for products or apps (not just stopping at the thought, but actually trying to build it out or make it)

is innately observant, curious and playful with things as well as ideas inside your head  (asking "why not?" and "what if?")

is trying to come up with your own "better" versions of everyday objects (e.g. advertisements, packaging, toys, clothes, etc.)
……..THEN you definitely are a candidate for a design programme!
What do you think everyone leaving higher secondary school should know?
To work with their own hands – making things, fixing things, growing things. Sadly, our culture considers hand-work as something only "servants" do. This robs us of a very vital aspect of development, the pleasure and confidence of working with our own hands (not just to use a smart device!). I was fortunate in joining a voc ed stream for my +2. It took me to a lab where I designed and assembled circuits, operated motors, etc. I also made up my own meticulously-detailed model airplanes using cardboard sheets that came as stiffeners for men's shirts. Other hand-works may include cooking, gardening, toy-making, dress-making… there are infinite possibilities.
Any recommended resources for an aspiring Designer?
I would recommend attending a summer workshop at Srishti, NID or other d-schools for a more informed introduction to the field.
Any final thoughts?
Even when design becomes a buzz-word we need to release that design is responsible for many environmental and cultural damages.
We overproduce goods that nobody buys
We discard goods even if they are still usable or repairable
Our goods are made of non-degradable and toxic materials like plastics, dyes, etc.
More fundamentally, design is responsible for consumerism and psychological dependence on commercial goods in order to maintain self-esteem and inner happiness, whereas it ought to be the other way around.
Design cannot remain a passive skill set to be exploited by industry alone, it has to also inform and strengthen people & communities directly, serving to envision and attain their long-term goals and quality of life.
---
Thanks for reading! 🙂 If you enjoyed this article, leaving your 
comment

 below would mean a lot to me and it helps other people see the story.
If any of your friend is considering a career in a similar area 
share

 this with him/her.
You can 
read

 more real career stories here.