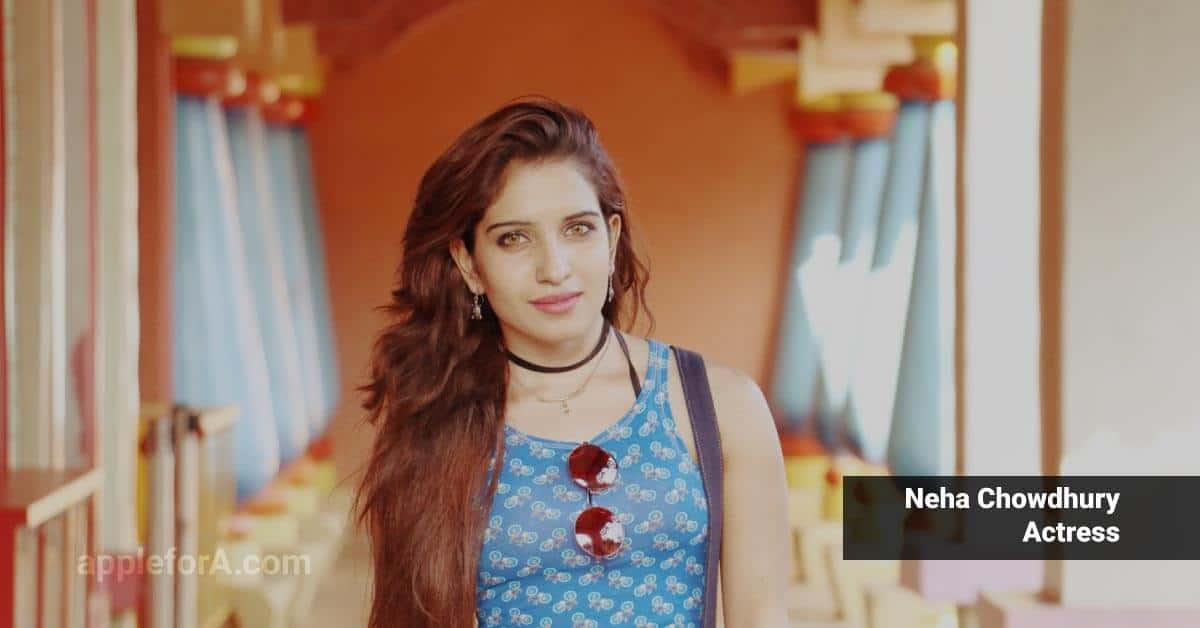 Hi, I am Neha Chowdhury an actor by profession. I am in this industry since 2 years. Previously I was a professional dancer in Delhi, but later on shifted to Mumbai, took acting classes and started my journey.
Facebook, Instagram, Twitter, LinkedIn, Snapchat, Youtube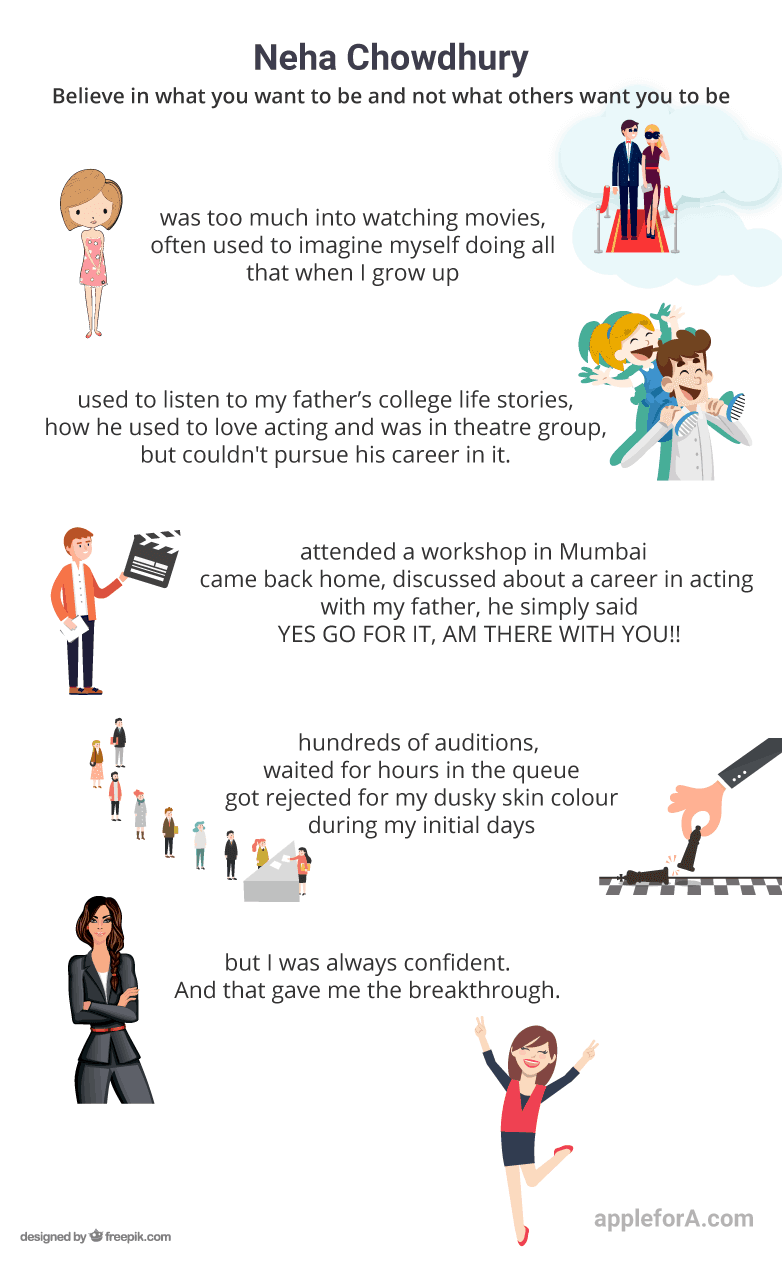 Who is an Actor?
According to me an actor is a person who is FEARLESS and who isn't SHY to act whatever character has been given. Above all an actor is the one who brings an imaginary character to life.
What motivated you to become an Actress?
I had no idea that I would end up being an actress. Since childhood I was too much into watching movies, serials, video albums and often used to imagine myself doing all that when I grow up. Moreover during childhood I used to listen to my father's college life stories, how he used to love acting and was in theatre group, but couldn't pursue his career in it. I was a dancer and used to love Bollywood and give expressions on every song.
Finally, one day I attended a workshop in Mumbai where I met some friends. They commented that I should try acting as am so expressive. That day when I came back home and discussed it with my father, he simply said YES GO FOR IT, AM THERE WITH YOU!!
What are the struggles and failures you went through?
My struggles had been really hard. I gave hundreds of auditions, waited for hours in the queue without having food all day. Got rejected for my dusky skin colour during my initial days and the list is never ending.
My mom wasn't really happy with the idea of me staying alone in Mumbai and struggling in this industry which is said to be unsafe. But, I somehow managed to convince her and left. Everybody discouraged me that I won't be successful as thousands of people land in Mumbai to get into the same profession, but I was always confident. And that gave me the breakthrough.
Did you have connections in the industry?
The day I came to Mumbai I didn't know even a single person from the industry. I just joined a few groups and started giving auditions without even knowing how to face a camera. I made contacts all by myself and continued my journey without loosing hope.
How is the actual career different from what you initially thought about it?
I wish I had good contacts which would have made my journey a little less painful. To be very honest I thought only talent is needed to be an actress. But the hard hitting reality is that you have to look extraordinarily beautiful, should have good contacts, tolerate flirting, meet people several times to be in their mind for work, and a lot of things.
I have learnt to be patient and always believe that everything will fall in place when it is destined to be!!
What advice you have for the younger generation?
My personal advice would be, nothing comes easy. You have to keep growing within yourself in terms of acting, grooming, confidence and be dedicated towards your goals!!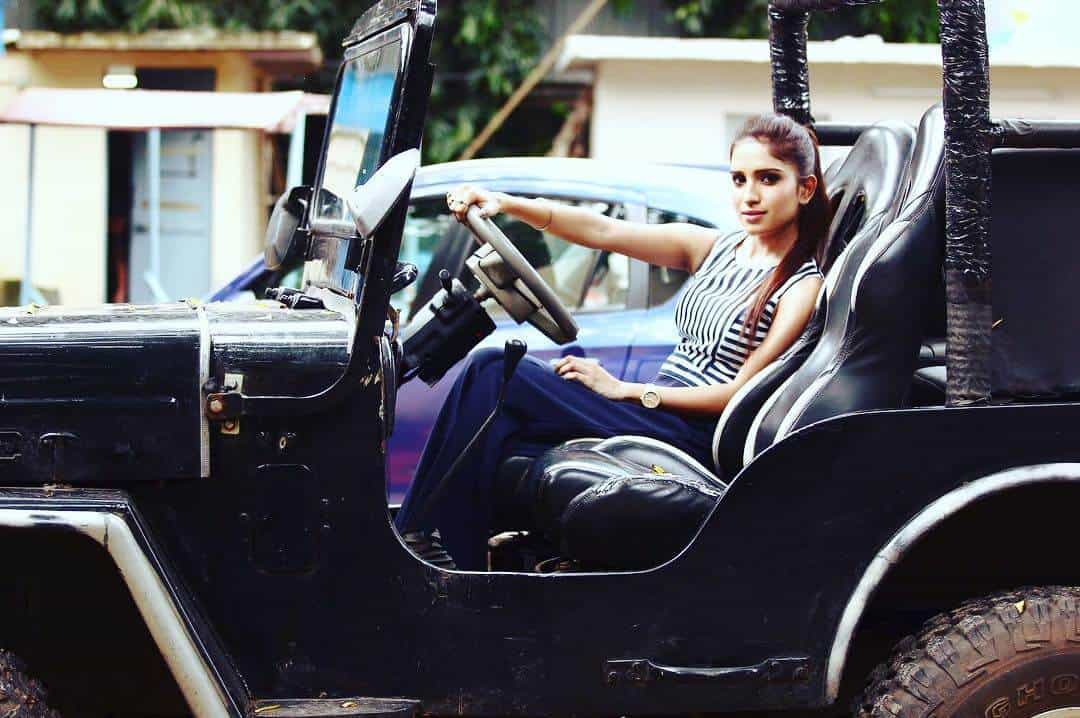 Can you share the happiest moment of your career?
Currently the serial am shooting named Half Marriage is one of my favourites. Simmi is my character and the thing I love the most about this character is the look. I wear the same type of clothes am wearing in the serial. Am actually that fashionable as portrayed in the character.
What are the challenges you face in your career?
The reality is that, I struggled a lot to look good, to look presentable and to fetch good work to build my profile. As part of my job I travel a lot and work for days together without sleeping or eating. I fall ill, but I don't let that appear on my face.
I miss my family as I stay in Mumbai and they are in Delhi. At times I have to deal with people who ask for sexual favours in return for work which is the most disgusting part of this industry. There are a lot of challenges in my life, but apart from all those I love my profession as an actor.
What are your future aspirations?
I want and I will be a star in future.
What is your opinion about being an actor?
I respect each and every role, thus I never say no to any role even if it's a small appearance. I love my work and I worship this as much I worship God. This is what has helped me grow as an actor and get me good roles.
What sort of experiences helped prepare you most?
Challenging roles which I never even dreamt of doing has prepared me the most. It kind of nurtured me as a human being as well.
How do you like to spend your free time?
I love to paint, sketch, make DIY's. In short, I like to do anything creative.
What are the skills required to be a model in 2020 and what does the potential recruiters look for?
Not only in 2020 but in current situation as well, boldness, confidence, intellectuals and a good personality is what is needed to be a good model.
Be confident and get to know more before you enter into this industry. Just the good looks will not help you. 
Believe in what you want to be and not what others want you to be. 
Who do you think should take up acting as a career choice after 12th?
Height and a good physique will help you a lot in this. Above all it's an individual preference to take up a profession. If you have the interest and courage to face all the challenges, go for it.
Any recommended resources for students who are interested in Modelling?
Do you feel socially responsible?
I have always wanted to buy a land and make shelter home for stray animals. I want to give shelter to as many animals as I can, I want to build hospitals, play houses and good accommodations for them.
Any final thoughts or message?
Do not indulge yourself in any kind of addiction like drugs, alcohol, etc… Drinking occasionally is fine but destroying your life for this is simply not worth it.
Complete your basic education, be fluent, presentable and well behaved.
Groom yourself to achieve your dreams. Your dedication is the only key to your success.
---
Thanks for reading! 🙂 If you enjoyed this article, leaving your 

comment

 below would mean a lot to me and it helps other people see the story. And you can say hello to us at

hello@applefora.com
If any of your friend is considering a career in a similar area 

share

 this with him/her.
You can 

read

 more real career stories 

here

.