"Find out the top five skills you are good at and build a career around it."
I am Dr. Chithra, working in Glaxo Consumer Healthcare India Pvt. Ltd. as Learning Advisor.
I lead,
the learning and development activities

at the site which has 2000 plus employees.
the training program management of employees in all cadres, that include workmen training, front line leaders training, first line leaders training and site leadership training.

Who is a Learning and Development Advisor?
A learning and development advisor act as a liasoning officer in an organization.
As a manager he/she has to implement learning practices based on the larger organizational learning objectives at the base location/business unit/sites. As a consultant, he/she has to identify the learning needs specific to the business unit/site/vertical and recommend to the higher authority to implement/modify the learning plans.
How it all got started for you?
I preferred a career which is very dynamic and challenging since I was in school. During that time, India opened it doors to the world to invest in India. Therefore, I found developing  a career in Management will be a good option for me.
What is your typical day like as a Learning Advisor? 
I am part of a global manufacturing team which produces Horlicks and its variants. Safety, quality and process compliance are the critical aspects of our site. These are the key training (compliance) areas at site. As a site learning manager, I have to assure that
compliance training at site is in order.
every other employee is adhering to gsk (GlaxoSmithKline) training mandates. This is more of an administrative activity.
The other roles are planning and implementing new inventions at site. There will be monthly and weekly programs lead by the Head Office or global team, which I have to plan, modify and implement according to the site needs. There will be regular meetings with teams, site leaders, global team (virtual) to learn new interventions and updates.
What steps did you take to land in your present job?
I have 7 plus years of experience in training program management. I completed Ph.D in Management with specialisation in International Business. That also helped me to be a qualified applicant for this job. In addition to that behavioural and leadership skills were essential which I gained  through my experience.
Therefore, in a nutshell, understanding the current job market requirements, good planning and practice helped me to land in this job.
What do you love about your job?
This is my first experience in FMCG (Fast-moving consumer goods) sector, first time into a factory, first time to a manufacturing unit. Hence it's an experience of its kind.
What are the challenges faced by a Learning and Development Advisor?
As I pointed out, it's a manufacturing plant and hence we need to deal with blue collar workmen. It's a great challenge to train the workmen. Another aspect is the volume of training. As it is a process industry and we produce health drink, we need to assure that every other employee needs to complete mandatory courses which is very high in number.
Managing a volume of 2000 employee's mandatory training  is the major challenge for any person in this role.
What do you wish you knew before you started preparing for this career?
I wish I knew certifications specific to HR and training.
Can you please summarise your career journey?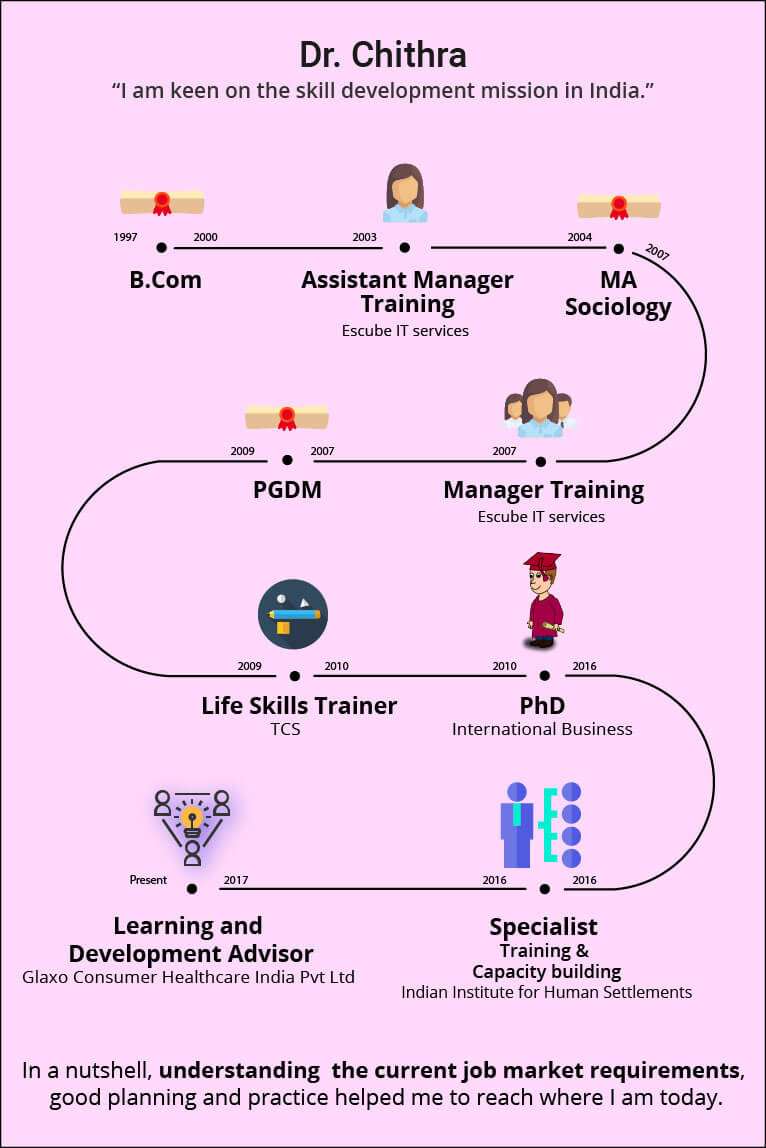 I am keen on the skill development mission in India and have worked with Bill Gates Foundation for a project in Tamil Nadu. My focus is engineering skill development. I am the first Indian scholar to receive IFTDO award for research excellence in Training and Development. I got this award for my contribution to engineering skill development research in India.
What sort of experiences helped prepare you most?
I have worked with one of the top IT companies in the country and with a small organization. But both were equally challenging. Over the last 8 years I worked in IT/Social Sector/Manufacturing/FMCG sectors and it helped me to enhance my knowledge about various industries.
What are the skills required to be a Learning and Development Advisor?
Core professional skills ( 50%)

Communication skills ( 30%)

Leadership skills (20%)
What do potential recruiters look for in a Learning and Development Advisor?
Knowledge of training process and practices. The role demands experience in training methods, learning technology, learning metrics, reports and dashboards, sound knowledge of learning theories, subject knowledge and above all the willingness to complete task on time.
Every company look for a go getter and a doer.
What are your future aspirations?
Currently, I am managing one manufacturing plant. GSK is a lean organization. The next role will be ISC (India Sub-Continent) lead for L&D.
How do you like to spend your free time?
I like to read on current trends in management, movies, spending time with family and a long walk.
What do you think everyone leaving higher secondary school should know?
While gaining knowledge, understand that it is also important to develop skills to use your knowledge. In the next 20 years the jobs that we see now will be replaced by machines. Hence, develop key skills which machines cannot replace.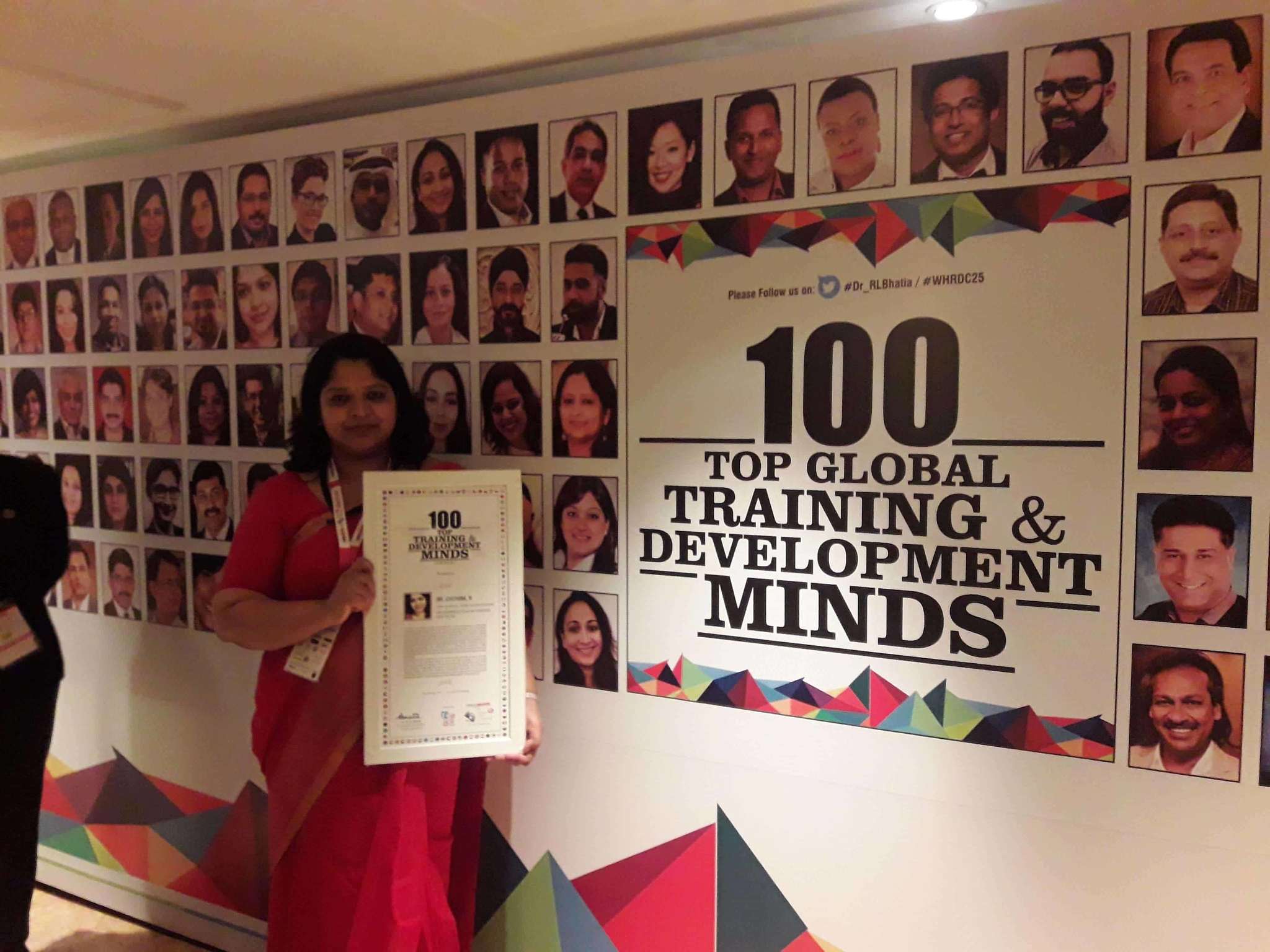 ---
Thanks for reading! 🙂 If you enjoyed this article, leaving your comment below would mean a lot to us and it helps other people see the story.
If any of your friend is considering a career in a similar area share this with him/her.
You can read more real career stories here.