I am Priyanka, leading the Partner Service team at nearbuy.com, with 8 years of experience. I enjoy, conversations and travelling. Started my career journey with an aim to be a journalist and when opportunities came by, I landed in e-commerce platform.
Lesson : You can't always plan your career path after 12th, but you can be prepared to choose a career, when something relevant comes in your way.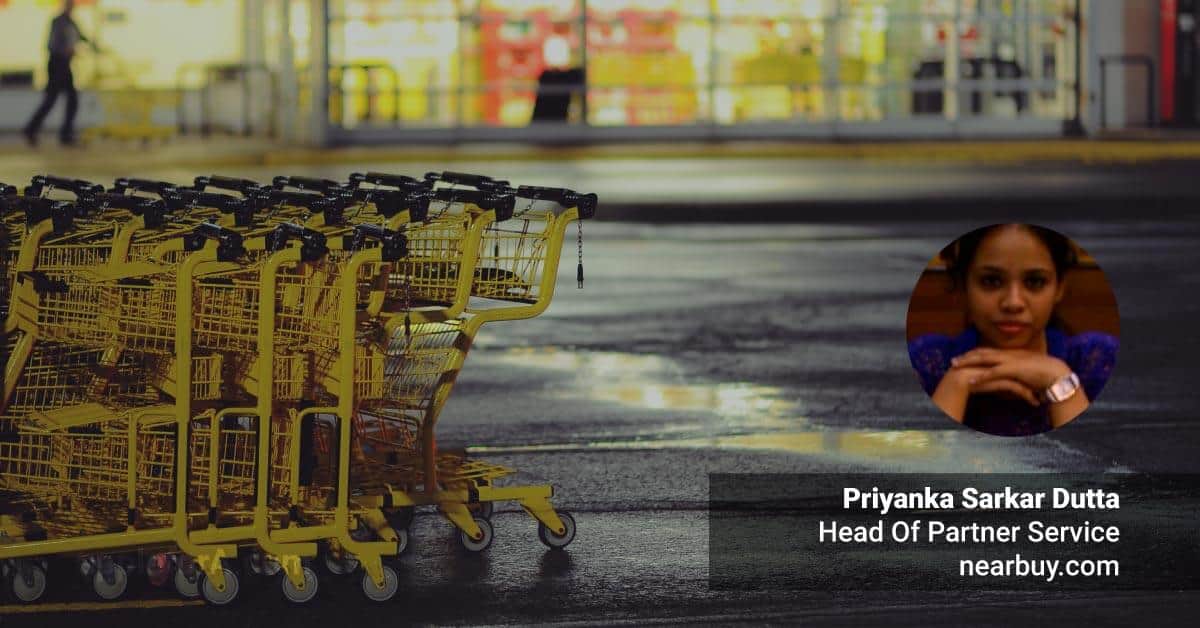 Who is a Head of Partner Service?
I prefer to call myself as support person. Partners being the most important part of our business and me or my team ensure clarity and satisfaction to the partners. Therefore, as a head, I ensure my partner's queries, issue and concerns are resolve within the dedicated timeframe.
How it all got started for you?
It all started, with my passion for reading (literature use to be my favourite those days) and followed by the ambition to be a journalist. Initially, I started my career as an intern in news channel, but with time and opportunity I landed in e-commerce industry, and the job role was extremely challenging.
What do you do and how do you do it?
I do a lot of talking with my stakeholders. The very base of my job start with a well versed communication with my team, colleagues and obviously my partners.
As I run a support operations team, I strongly believe people connect with a support team to convey anger, but converting that anger to an appreciation, is what makes you successful.
My workplace, is my second home. We as a big family, enjoy and have fun working together.
What steps did you take to land in your present job?
Frankly speaking nothing! If you enjoy what you are doing, everything that you aim will make the way to your success.
I never sketch any plan, therefore, I just enjoyed what I did as part of my job. Obviously, there are times when things are not inclined the way I want them to, but that doesn't change my affection towards my job.
What things would you do differently in preparing for this career?
Keeping oneself updated with new technology and business market is something which I didn't follow in my initial stage of my career. Now, if I get a chance to back in time, the only thing that I will do is, keep myself updated with business market.
E-commerce field is very fast moving and it is very important to updated about new market strategies.
What do you love about your current role?
I love the work-life balance I get with this job.
What are the challenges you face in your career?
For me every escalation that land to me or my team is a new challenge. Escalation and issue are always different and the resolving method are always different. Therefore, in my function, theory never works, calls need to be taken based on the situation.
Can you please summarise your career journey?
Certifications : Lean & Six Sigma (Green Belt) holder.
What sort of experiences helped prepare you most?
Since e-commerce platform is very fast moving, the so called process and theories never works in this pace. We learn from mistakes, every single process is new in my present organisation. I am blessed with excellent managers who mentored me to this place where am I standing today.
How do you like to spend your free time?
Mostly reading (particularly inspirational), my present favourite is Simon Sinek. Besides, I enjoy cooking during my free time.
What are the skills required to be a Partner Service Manager in 2020?
Communication
Negotiation
Handling irate clients
Patience
Excellent writing
Oral skills
Data analysis
If you possess all these skills you can be a Partner Service Manager, for rest there is always time from grooming and training.
I am 17 and I am planning for a similar career path like yours. What advice you have for me?
Be confident in the skills mentioned above and strongly believe in yourself. That the recipe to success.
One should be prepared and updated about present process and system.
What are some alternate career options for a Media Communication graduate?
CRM
Digital Marketing
Customer Success
Content Management
Business Development
What do you look for while hiring someone to your team?
Confidence and belief in your skills, and ability to adopt with our work-space.
---
Thanks for reading! 🙂 If you enjoyed this article, leaving your 

comment

 below would mean a lot to me and it helps other people see the story. And you can say hello to us at

hello@applefora.com
If any of your friend is considering a career in a similar area 

share

 this with him/her.
You can 

read

 more real career stories 

here

.
Get 3 months of free membership to learn UX Design!