I am Shaunak Vaichal, Game Designer at EA Mobile in Hyderabad. Prior to joining EA, I studied Game Design and Management at Supinfogame RUBIKA in Pune. I design challenges in games that are fun and engaging.
Who is a Game Designer?
A Game Designer is someone who creates challenges in games with a finite set of rules. Through his games he leads the players to experience the fun world.
What motivated you to become a Game Designer?
Like most of us who join the Game industry, I grew up playing a lot of games. It started when I was 7 due to my older cousin, who used to play a lot of games on the PC and cartridge based consoles. I would literally spent most of the evenings playing games like Mario, NFS: Hot Pursuit, Tetris among countless others.
I was also lucky to grow up in an environment at home where design and creation was encouraged. I was involved and exposed to art, interior and space design from a very early age. It was the combination of both these factors that led me to choose Game Design as a career when I was 17.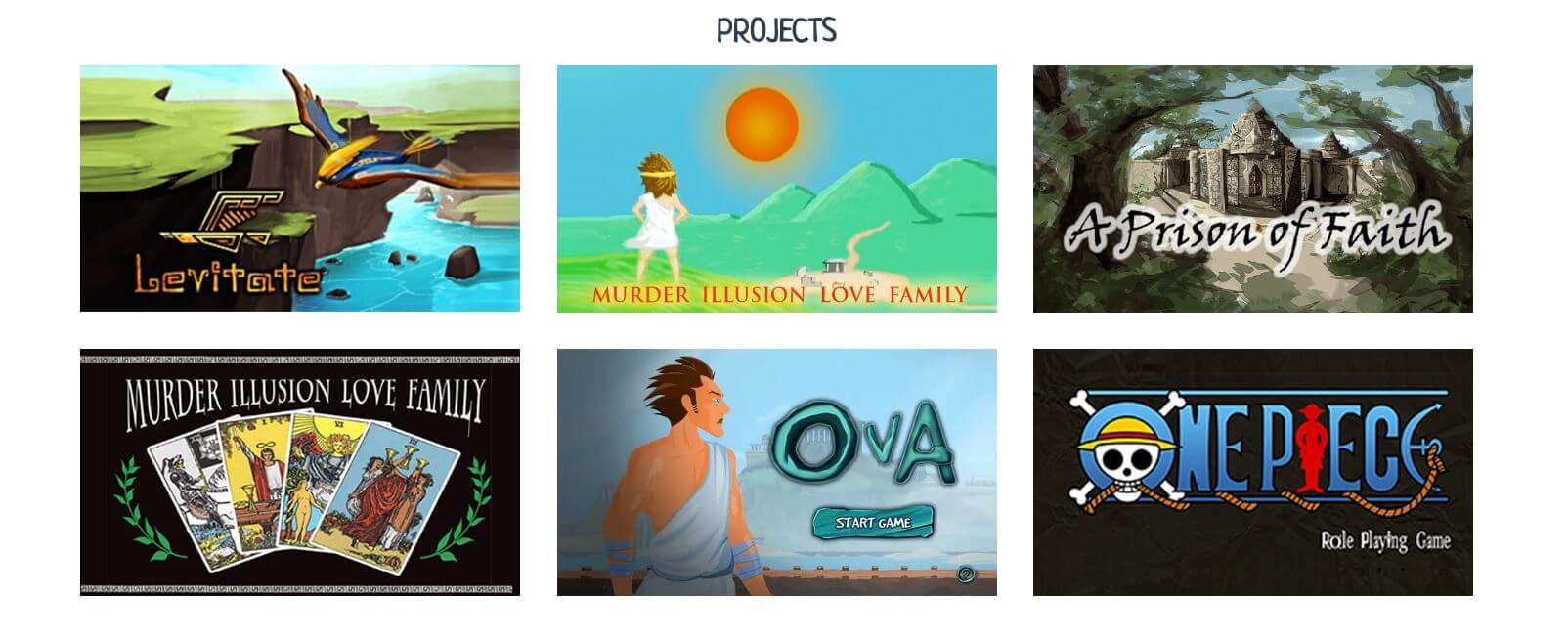 What are the challenges you faced when you were preparing to become a Game Designer?
My first semester in the Game Design school was probably one of the most challenging phases of my life. For someone who knew a lot about games among my friends, I was suddenly surrounded by people who knew a lot more. I spent the first year in college developing and improving my game culture by playing more games, reading up about them on the internet and absorbing as much knowledge as I could from my fellow batchmates. The effort was definitely worth it!
What is your job role within the organisation?
As a Designer, my primary tasks are designing new features, content and systems to keep the game fresh and fun for our players.
Playing various games to keep up to date with what's happening in the industry and understanding the needs of the players in the game are the integral parts of my role as a designer. Maintaining live services in the game, in the form of scheduling various events in the game is also a responsibility I undertake.
In order to get all of these things implemented in the game, effective communication with all the team members is vital. Interacting with Engineers, Artists, Product Manager, Producers, Development Directors and QA is the cornerstone of creating and improving a successful game.
What do you love about your area of work?
The best part about working in this industry and especially at EA Mobile, is the work environment. The working hours are fairly flexible and we can dress casually to work and the most important part is there are a lot of fun people on the floor.
Can you please summarise your career journey?
12th – I chose Sciences with Computer Science as a vocational subject. (This created a strong base for me in order to create algorithms and systems as a designer).
Right after that I joined Supinfogame RUBIKA to pursue a European Qualifications Framework Level 7 – Video Game Director – Game Design and Management program.
During college, I interned at DSK Green Ice Games as a Game and Level Designer  (July to September 2014, during summer vacations) before my final year. At DSK Green Ice Games I worked on D.G.U – Death God University, their debut title for PC which was released on Steam store.
Joined EA Mobile as a Game Designer. At EA Mobile I have worked on Tetris Classic and Bejeweled Blitz. I am currently working on Tetris Blitz: 2016 Edition.
What sort of experiences helped prepare you most?
Most of the things I learnt about the industry, mobile games specifically, is when I joined EA Mobile. In my opinion, working on games that are already live on mobile is the best and fastest way to learn about mobile games and the industry. I would highly recommend anyone who is starting off in the industry to join a studio which would that already has successful games that are on the market.
What will be the skills required to be a Game Designer?
The most important skills required to be a good Game Designer are:
communication
logical thinking
game culture
an open mind
hunger to learn and improve
Sketching and Math will come in handy as well.
You also need to be an adept (expert) at learning and using new softwares. (tools needed – illustrations, mock ups, prototypes and game engines)
How do you like to spend your free time?
Reading books (philosophy, biographies/autobiographies and psychology), listening to all kinds of music, traveling every month (a stringent policy I follow) and of course playing a ton of games.
What is a typical career path of a Game Designer?
The Game Design discipline mostly has the following path:
Intern Game Designer
Assistant Game Designer
Associate Game Designer
Game Designer
Senior Game Designer
Lead Game Designer
Creative Director
Other roles in the industry are Producer, Engineer, Artist, Community Manager, Development Manager and QA.
What is the future of Game Design in India?
Game development is on a rise in India and there are new studios opening in India every year. At the same time, this is a very competitive industry.
On the whole, the future does look bright for Game Design in India.
How do I know if Game Design is for me?
If a person checks all the boxes below, a career in Game Design is something that the person can seriously pursue:
Enjoy playing games.
Play a variety of games, and not just the same genre, including games that are not mainstream or talked about on internet media.
Like to understand the systems and rules in the games that you play and make mental notes on how to improve them.
A problem solver who comes up with creative solutions for solving problems.
Capable to work with people in collaboration.
Adept in learning and using new softwares.
What do you think everyone leaving higher secondary school should know?
Research on which college fits your budget the best and make sure the degree obtained is recognized worldwide. If money is no issue, I would highly recommend studying Game Design abroad, USA or Europe. Learning to prototype games by knowing programming is also extremely important.
What things would you do differently in preparing for this career?
I would have studied Game Design abroad (USA or Europe), with a part of the course focusing on programming and art.
Any recommended resources for an aspiring Game Designer?
Gamasutra and GameCareerGuide.
YouTube videos that talk about various aspects of games and Game Design.
YouTube tutorials for learning to use Game Engines (Unity and Unreal Engine 4).
Any final thoughts?
Game Design is not just about creating things, rather it's about working together with people. Doing a lot of presentations to sell your ideas, convincing and dealing with people, are part of being a Game Designer.
---
Thanks for reading! 🙂 If you enjoyed this article, leaving a comment below would mean a lot to me and it helps other people see the story.
If any of your friend is considering a career in a similar area share this with him/her.