This is not just my story, but every electrical graduate who wants to start his career in this field has to go through these steps and many quit.

I am Saravanan Chandrasekaran, a B.E. Electrical Graduate with 9+ years of experience. Currently running a skill development training & placement center for Electrical Engineering graduates for the past 4 years. You can know more about it here.
Who is an Electrical Engineer?
An Electrical Engineer has to be technically updated and strong in the basics & the applications of Electrical Concepts.
How it all got started for you? Why Electrical Engineering?
My dream was to join in an engineering college. My father is a Mechanical Engineer, hence I also decided to follow my father's footsteps. But to my luck, the college which I opted for didn't have that particular course. Choices which were put in front of me were Computer Science or Electrical Engineering. Even though the IT was booming at that time, I decided to take Electrical Engineering as I had interest towards transformers, motors, transmission towers, etc.
Frankly speaking, I didn't have any idea regarding my career or my goals. After our Engineering degree course everybody in my batch was getting placed in software companies with good salaries which are compared to be better than starting in a core. Even I got placed in a software company.
What motivated you to become an Trainer? What is the story behind Power Transform?
After quitting from the software job (hardly 2 months of training), I started to attend a lot of interviews. And I realized that I was unable to meet up with the Industry standards and there is a huge gap between our theoretical knowledge and real time application skills which are demanded by employers. Even after securing a job in Electrical field, I was unable to do even a simple task like identify starters, panels, etc. I couldn't relate anything to my theoretical subjects and was literally humiliated in front of my co-workers.
This is not just my story, but every electrical graduate who wants to start his career in this field has to go through these steps and many quit.
It was at that time I decided to open a training centre, to develop the practical skills and to improve the employability of a job seeking electrical engineer.
What is your typical day like?
My typical day would start with the students who come for morning batch at 10:00 am. As it's a sole proprietorship concern and also the only person in the company, I literally take care of everything from marketing, business development, training, office works, etc.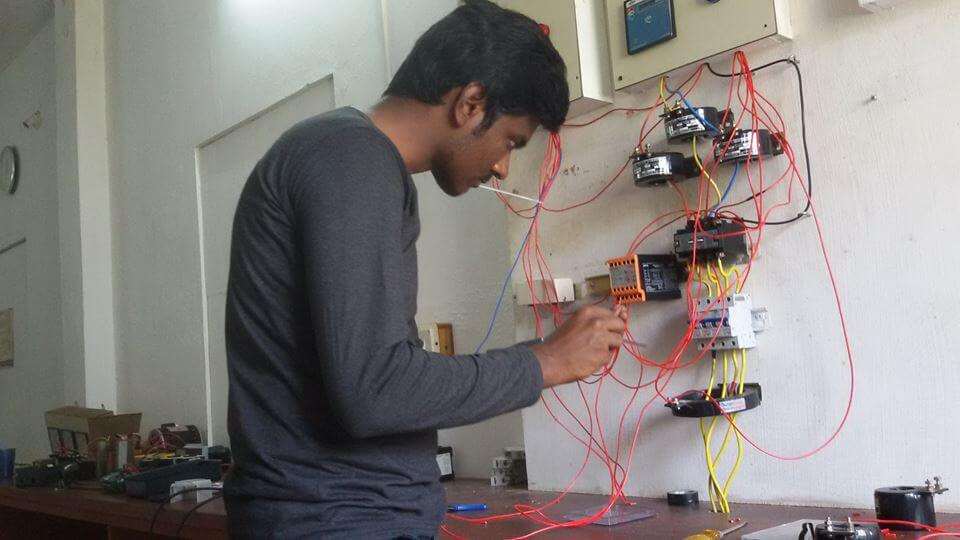 What do you love about your current role?
More than pay, work life, demand in future and flexible working hours, what I love the most is to interact and help students to start their career.
Coming to technical training, I exactly knew where the students will lag and what are the technical concepts that they should know to start their career at the earliest. The hands on training provided at my training center is 100% Industrial oriented and totally differs from what they did in their college labs.
What are the challenges faced by an Electrical Engineer, especially a fresher?
As I already mentioned, now a days employers demand practical knowledge from job seekers.
Industries are not in a position to spend time and money in training engineering graduates. Therefore, they need electrical engineers with real time technical experience and exposure who can start their work from day one.
At least, he should be able to identify and understand things around him.
Does the career fit you as you thought it would? Why?
Yes, I always had a passion towards teaching, but wasn't interested in going as a college lecturer. I wanted to do things which will directly help the student community. I always prepare different real-time case scenarios to help students in understanding things. Apart from regular electrical circuits, I always encourage students to come up with different logics and we try it out practically.
Can you please summarise your career journey?
2003 – Joined B.TECH. Electrical & Electronics Engineering
2007

January – Test Invigilator in Merit Trac (Part Time)
Passed Engineering with Campus Placement in a software firm
June – Rejoined as full time employee in Merit Trac

2008

February – Joined in a Software Firm & underwent training
March – Rejoined Merit Trac (Part Time) – Also started looking for job in electrical field
June 2008 – Graduate Engineer Trainee at Best & Crompton

2009

February – Left job at Best & Crompton
March  –Electrical Maintenance Engineer Trainee at Arudhra Alloys

2012

June – Left Arudhra Alloys
July  – Freelance electrical engineer, handled electrical works like erection, testing, panel wiring and also undertook small electrical works.

2013 – Started Power Transform (a skill development training center for core electrical graduates and job seeking electrical freshers)
2017 – Trained 250+ candidates in the last 4 years (Regular Training & Workshops)
What are the skills and education required to be an Electrical Engineer?
Skills:
Communications plays a vital role in starting a career

Power of imagination
Visual creativity
Passion to learn & build
Education:
Electrical Engineering Degree after 12th.
What are the various job roles an Electrical Engineer can perform?
Electrical Design Engineer
Electrical Site Engineer
Quality Engineer in Production Industries
Electrical Testing Engineer
Electrical Maintenance & Operation Engineer
Logistics & Supply Chain Engineer
Electrical Engineer in HVAC Systems
Electrical Service Engineer
Embedded Systems Designing Engineer
Electrical Safety Engineer
Electrical Automation Design Engineer
Electronics Board & Components Manufacturing
Electrical/Energy Auditing Engineer
Electrical Sales & Marketing
Electronic Designing of PCB Boards Calibration of Equipments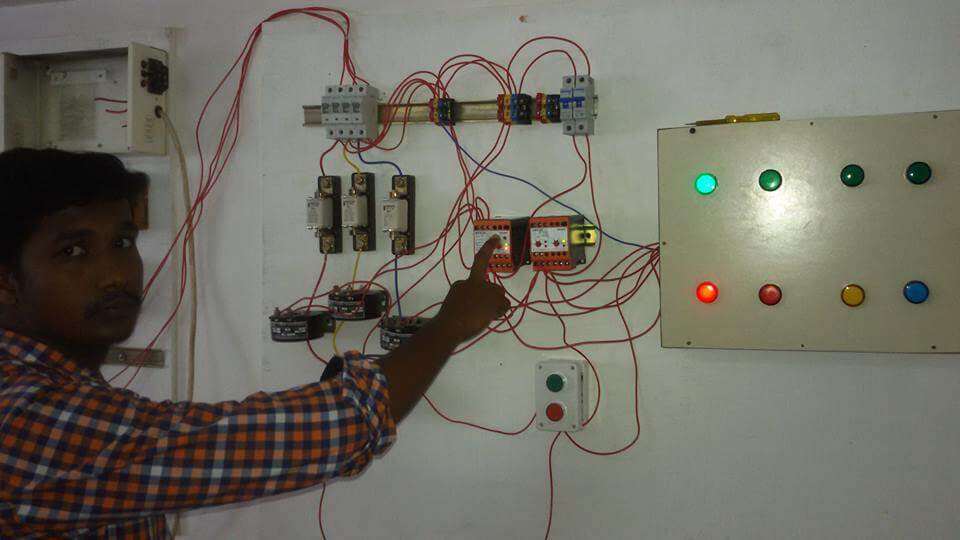 What is the future of Electrical Engineers?
Electrical Engineering department belongs to the evergreen branch of engineering along with Civil & Mechanical. Electrical Engineering has various branches and it offers jobs & works in various fields from Power Generation, Transmission & Distribution, Erection, Testing & Commissioning, Quality, Production etc This field requires a considerable amount of human force to take on. So, regarding the jobs there are a plenty of opportunities for Electrical Engineers who are skilled enough to start their career. Both male & female Engineering graduates can find jobs according to their knowledge, interest and technical skills.
How do I know if Electrical Engineering is for me?
One has to be physically and mentally fit to take their career forward in Electrical Engineering. For instance, testing engineers travel across the country carrying kits. Unless like a software engineer, a mistake will not just end up like a bug in a code, but at the risk of other's life and costly equipments. So, an electrical engineer should be more responsible and 100% attentive on the field to avoid any major accidents. Hence, if you are capable of dealing all these then electrical engineering is for you.
What do you think everyone leaving higher secondary school should know?
Students passing higher secondary should have a clear idea about their degree which they are going to opt.
Apart from the college curriculum, students have to undergo trainings and internships in their respective field and become a skilled engineer who can be employed in this competitive world.
Any final thoughts?
Software & IT jobs are not the only option. College & staffs should conduct

career guidance

and awareness programs to motivate and encourage students to start their career in Electrical field.
Blaming a college or the engineering degree is not going to help anyone. As an engineering student, it is their

responsibility to attend some career based training programs to develop their application skills and be job ready.

 Students should understand that everything cannot be taught in college.
Industries & Companies should come forward and

identify potential electrical engineering freshers

/core job seekers and offer them an opportunity.
---
Thanks for reading! 🙂 If you enjoyed this article, leaving your comment below would mean a lot to me and it helps other people see the story.
If any of your friend is considering a career in a similar area share this with him/her.
You can read more real career stories here.