I am Nidhi Walke, Assistant Manager at IDBI Bank and currently posted at my hometown Nagpur. I work as a Customer Service Executive in Retail Banking which mostly deals with front desk banking operations.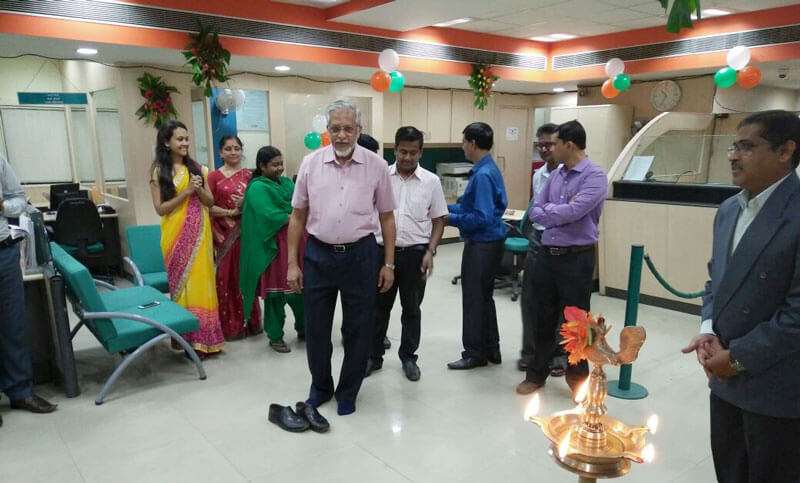 Who is an Assistant Manager at a Bank?
According to me, there is no specific meaning for Assistant Manager, it's just a grade or scale. In my case, I'm a grade A officer. Every branch has certain job profiles such as teller, customer service executive, relationship officer, service operations manager, asset officer and branch head. Depending on the size (in terms of business) of branch and staff, a low grade person can also be given a higher position and vice versa.
What made you to switch from Engineering to Banking?
My career journey was like everybody else's. I had no clue what I wanted to become. I stood 16th in merit from Nagpur division in 10th board exams. Being a bright student, I decided to take up engineering course and based upon my score and ranking I was allotted Civil Engineering. During my engineering course, my analytical and communication skills were sharpened. Post that I pursued MBA, because I felt that would add more value to my career. After completing MBA, I started looking for job opportunities and thought nothing is better than applying for government jobs. The only thing that influenced me to switch was, I'm a quick learner and I'm open for challenging work.
There is no direct connection between engineering, management and banking. But, I believe that knowledge doesn't go wasted. The skills you learn will come to your help when you don't even expect. Within a year, I was able to clear IBPS PO exam and got the allotment at my present bank.
What is your job role within the organisation?
My job role is of Customer Service Executive, wherein I directly interact with customers and cater to their issues. The daily job consists of account opening, inquiries, customer dispute resolution, cross selling of banking liability products, fund transfers and so on.
I am currently working in a Public sector bank, but we have a culture like private banks. We emphasise on clean ambience and excellent customer service. Also, we are a young bank as the average age of employee is about 32. Every officer should complete the work on time without anything pending, as well as maintain cleanliness on the desk. Apart from work, we have a jovial atmosphere at our branch and often celebrate birthdays after working hours. We also have many customer meets or events to promote healthy relationships with customers.
What steps did you take to land in your present job?
I did not join any classes for landing up here. I had less knowledge of banking core area, so I purchased a handbook and studied it and got through the exam. As I had already given a number of competitive exams, I have a good command over my quantitative skills and logical reasoning.
How is the actual career different from what you initially thought about it?
My idea of being a banker was to work in a corporate field and do administrative works. This totally changed when I got posted in a heavy retail branch.
The most surprising element is that, I am not required to use my management skills in this job and this is not an easy job as told by many relatives. My job is repetitive, monotonous and risky. There is no scope for creativity, as we have to stick to the prescribed guidelines of the bank. Even if I say something, it can be used against me and I would be held liable for that. Banking is full of risks. With so many banks in market, cross selling has become very important.
I wish I knew that sales is an inseparable part of my career before I applied for this job.
What do you love about your current role?
I love that we get many public holidays as compared to my friends working in private sector.
What are the challenges you face in your career?
Some of the challenges faced are, burden on bankers on account of recent changes in government policy such as social campaigns, demonetization, competition for increasing fee income and reducing NPAs.
As I am an introvert, selling is a tricky job for me. I am more inclined to problem solving hence I find this work repetitive and has lack of creativity. I am overqualified for this post and so don't find doing the same work again and again interesting.
How do you like to spend your free time?
In my free time I hang out with my friends and family. I like to travel and visit places I have never been to, so once in a while I make sure that I get a good break. Apart from that I look for certifications or online courses to increase my banking knowledge.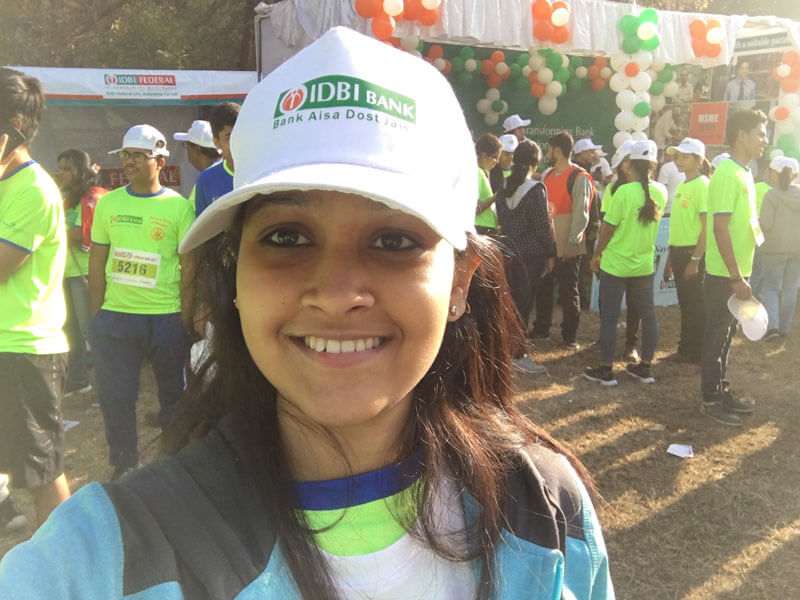 Do you think banking professionals will be in demand after 5 years?
The demand for banking professionals will be high, as banking sector is too vast and unexplored. Many good opportunities are surely coming up in future.
Can you please summarise your career journey?
+2 –  Science stream (Electronics)
B. Tech –  Civil Engineering, VNIT Nagpur
Post Graduation – MBA from SJMSOM, IIT Bombay
Worked as Service Consultant in a startup for a short period in Vasco WorldWide, Mumbai
Currently working as an Assistant Manager in IDBI Bank, Nagpur
Cleared many certifications post joining IDBI
I aspire to pursue job in analytics or consulting in BFSI sector where I can use my MBA and work experience.
What are the skills required for a Manager at a Bank?
I recommend that, one must have good quantitative ability and logical reasoning skills to clear the exam. Once posted at a branch, one has to use mostly communication skills and selling skills. Also, as banking sector works on records and proofs, one must have good organizing habits and writing skills as well.
What are some alternate career options for a Banking Professional?
Financial Analyst, Consultant and Actuarial officer.
What do you think potential recruiters look for in a fresh Banking Professional?
The recruiters look for:
good analytical
communication skills
good grasping power
hard working
result oriented person
Who do you think should take up banking as a career choice?
A person who has good grip over mathematics, statistics, logical reasoning and verbal ability can go with banking as a career.
As banking involves a lot of risk, a person who is ready for challenges and takes up responsibility can also join.
A person who has an inclination to financial planning can also go ahead.
People with good listening skills to resolve customer dispute and communication skills to build relationships can also think about banking.
A person who is extrovert, loves to travel for work and go on client meetings can build career as

relationship officer.

A person with good analytical skills and an ability to take stern action can work as an

asset officer.
If you don't mind doing the same work for years and looks more for financial security in a job you can go for banking.
Any recommended resources for aspiring Banking Professionals?
One should read Economic Times or business magazines and be updated with economic affairs along with studying for written exams.
One should know the current changes in banking industry, because such questions are asked in Personal Interviews.
What do you think everyone leaving higher secondary school should know?
One should do a SWOT analysis

or undergo a career counselling and not follow the herd mentality.

One should take up a class of finance and be updated with economic affairs.

 If he/she is not very expert in taking up online examinations, then practise a lot of mock tests.
---
Thanks for reading! 🙂 If you enjoyed this article, leaving your 
comment 

below would mean a lot to me and it helps other people see the story.
If any of your friend is considering a career in a similar area 
share 

this with him/her.
You can 
read 

more real career stories here.