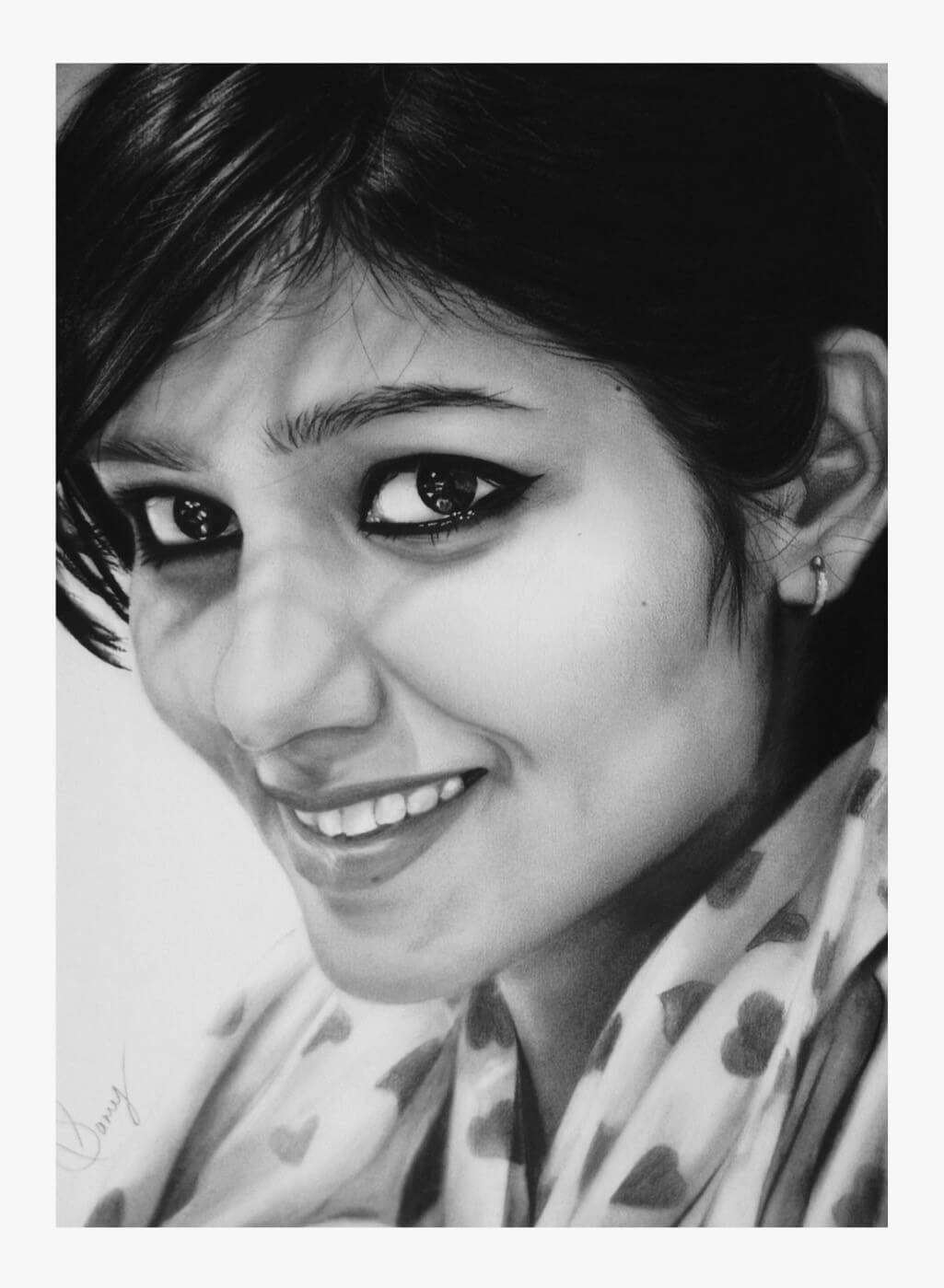 If you think this is a photograph, sorry, take a look at it once more.
It's a pencil art !!! Come on let's get to know the person who is behind this amazing pencil art.
I am Sahil Kumar (Samy), a realistic pencil portrait artist. I draw very detailed pencil portraits. Some are realistic and others hyperrealistic. Art was just my hobby but later it became my profession.
I failed in my B.Sc Degree in the last year of my studies (2014) and then completed it in correspondence in 2015. That is when I realised science is not for me. Being passionate about art, I gave my next 3 years to Art and it paid off very well.
Who is an Artist?
An artist is a person who,
sees things from a different point of view apart from others.
has a different attitude in life.
is passionate enough to live their life to the fullest with their skills.
What did you want to be when you were in higher secondary school? What motivated you to become a pencil portrait Artist?
Although art was my hobby, I was not very serious about it during my school days. To be honest, I never had any goals.
Once I met a pencil artist who lived near my house. I went to his studio and saw his artworks and that actually gave me a goal in my life. Those artworks amazed me, as I never thought one can draw exact faces with pencils.
I asked him if he can teach me, but his fee was too high. His artworks motivated me to stretch my limits.
Lesson : You should always put yourself in positions to explore new things.
What was your parents reaction? Society, Relatives? Did anyone support you?
After my graduation, I quit my formal education to follow my passion to become a pencil portrait artist. When I told my parents that I don't want to continue my studies, they were very disappointed.
Even many of my relatives called me and said that I am making a mistake. But, I made it very clear that I do not understand science at all. I love art and I want to be an artist.
When my parents saw my progress in a year, they started supporting me.
My father showed my sketches to everyone who came to our house. It really boosted my confidence every time when he appreciated my artwork.
Lesson : You want support? Earn it by doing something.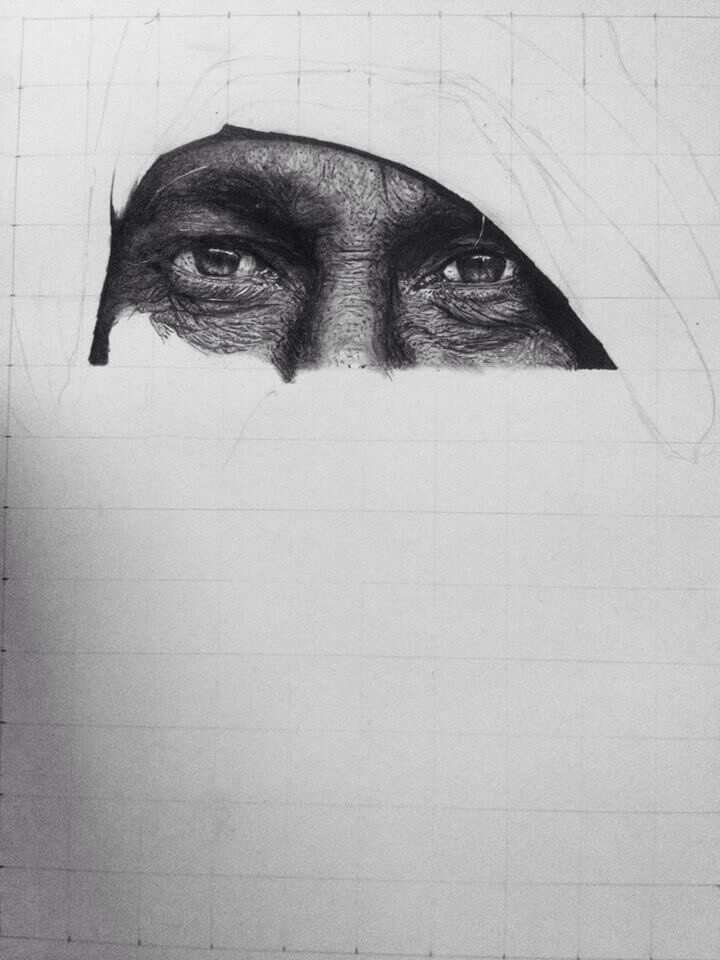 What is your typical day like as an Artist?
I draw realistic pencil portraits. I work from home, my room which has a studio look.
Everyday I spend minimum 10 hours on drawings. I have to be very patient and spend 40-50 hours on a detailed artwork.
I spend some time reading through the emails and work requests I receive. Packing the completed artworks and shipping is another task I have to do. So I have a busy life. But I really enjoy every moment of my job. I hope I can continue it for the rest of my life.
What steps did you take to reach who you are now? How did you learn to draw?
I started learning pencil art from YouTube, which was the major step I took. YouTube is my teacher. It helped me to learn new techniques from artists all over the world. Of course, I had to practice those techniques for hours and hours to refine my skills.
There is no shortcut to learn something. The more one draws, the better he becomes.
What have been the most surprising elements of  being an Artist? 
I don't have any regrets. If I didn't fail in my graduation, I would have never started drawing. And I never had an idea that I'll reach to this level where I am now. But I consider this just as a beginning. I have to work hard to improve more and more. One should not stop learning and improving.
Initially I thought pencil portrait artists spent only few minutes and can't earn much as compare to other jobs. But I was wrong. It requires a lot of time and I get paid a very good amount for my artworks. So, it's worth spending those hours as it pays me good and satisfies me as well.
In my career, everyday I meet new people. Every portrait requests I receive are different, so it enhances my skills day by day.
What things would you do differently in preparing for this career?
I would have given  more time to sketching instead of wasting my time on other things.
Practice is the most important part of this career.
What do you love about being an Artist?
I am always excited about starting new portraits and I can't express the feeling in words. I have to work patiently on different type of portraits and I have to complete it before deadline. So that pressure to complete it within the time and with pure satisfaction excites me a lot.
But the best feeling is, when I sign my artworks when it's done.
How do you like to spend your free time?
Working as a full time professional artist, I hardly get free time. But whenever I get free time, I read books and spend time with my family.
What are the challenges you faced so far?
To be honest I did not earn much initially when I started my journey. Maybe that is the reason most of the artists find it difficult to continue their career. I never thought about earning through art though.
But I started working for even low prices to just get new art tools. But as I improved day by day people started recognizing my works and now I earn a very good amount.
Can you please summarise your career journey?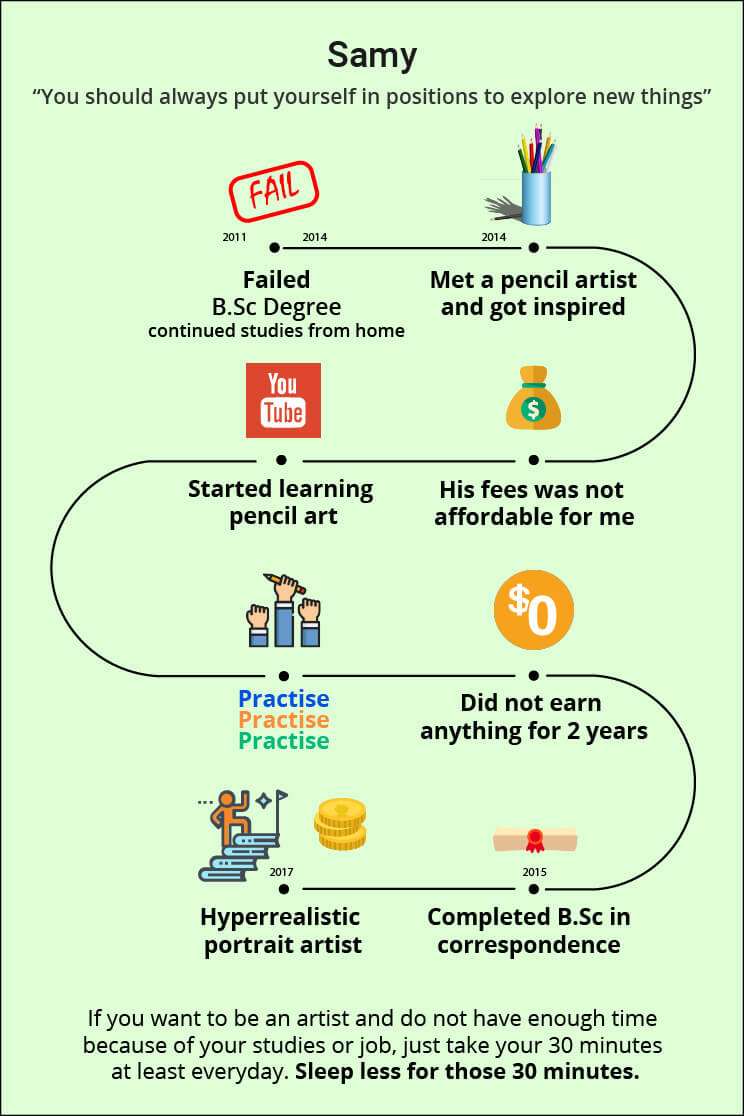 What sort of experiences helped you the most?
When I failed in the last year of graduation, college didn't allow me to continue. So I had to study from home. I had a lot of free time and I started learning art from YouTube. I don't have a fear of failure now. God's plans are much better than ours.
Everything happened for a reason. Such experiences helps me to have a positive attitude towards my life and career.
Many who follow their passion towards arts fail when it comes to making it a paying career. How are you different? 
Any tips to someone who is struggling?
To make it a paying career is the most challenging part of an artist's career. But to be honest, I did not think about earning money from art. Beginners should not think about money.
Just focus on your skills, improve your skills with every artwork. Be passionate about your work, not about earning money. When your work gets better, share it on social media and if your work is good, people will appreciate and you will get different opportunities.
I did not earn for 2-3 years but I still continued it. I knew it will be worth spending those 2-3 years. Being optimistic, I started working for low prices then slowly increased the price for portraits, that is how I started to earn good money. I mostly get clients from social media, so keep sharing your artworks.
In India, people think it's hard to make career in art. But if you have right skills, passion and patience, you will succeed no matter what society think of you. Work hard and improve your works to change their perspective about art and artists. But keep in mind that, you can't please everyone. So do what satisfies your soul. It's your life, enjoy it.
What are the skills and education required to be an Artist?
One can choose BFA (Bachelor of Fine Arts) to learn all the mediums and basics about art. But, it does not matter what you study in college unless you have passion for art.
Passion, practice and patience are the 3 things required to be an artist.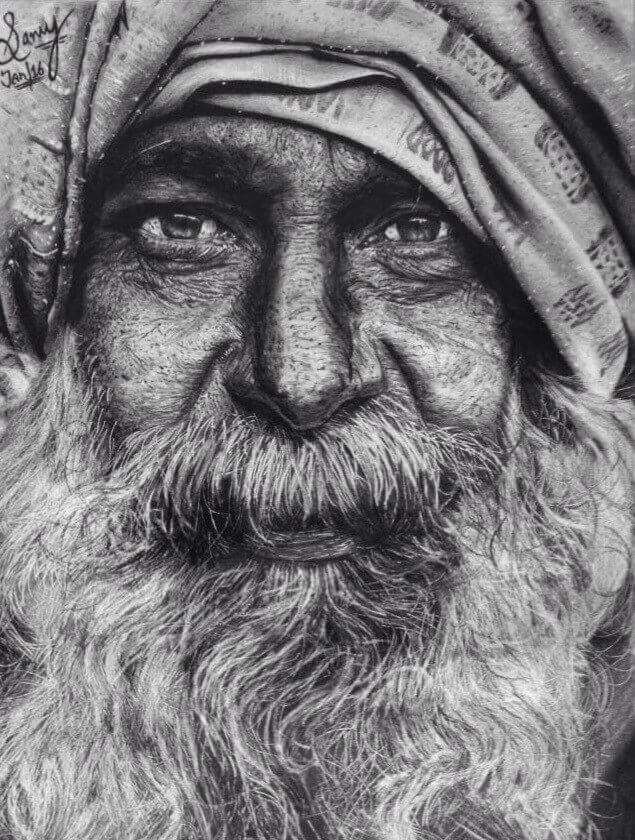 What are some alternate career options for a Pencil Portrait Artist?
Pencil portraits are the hardest medium to work in art. If you are good, you can start a YouTube channel or start writing blogs to help others to learn this art. Earning from YouTube and blogs will be an additional source of income.
Is art something anyone can learn or is it something like an inborn talent?
Hard work beats talent. Hence, if you are passionate enough to work hard for it, you will learn it no matter what. I was not born with these skills. I worked hard to get good at this.
Any recommended resources for aspiring Artists?
These blogs are very helpful for beginners to learn basics of pencil portraits.
What do you think everyone leaving higher secondary school should know?
They should have a goal in life, a goal is what keeps a person excited about his life. Follow your dreams. Be passionate about your dreams.
No one knows what will happen in the future, so do what you love and love what you do. Just keep working hard and don't be afraid of failure.
Failure is as much as important in life as success. And remember everything happens for a reason.
Conclusion
In a nutshell, no matter what you do in your life, just keep following your dreams. If you want to be an artist and do not have enough time because of your studies or job, just take your 30 minutes at least everyday. Sleep less for those 30 minutes. Say no to excuses. Day by day you will get closer to your dreams just by being persistent.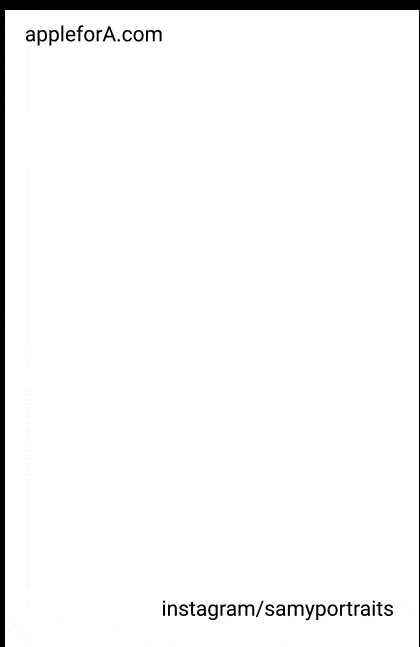 Everyone is good at something. It is your responsibility to explore, find, practice and get great at it. 

---
Thanks for reading! 🙂 If you enjoyed this article, leaving a 

comment

 below would mean a lot to me and it helps other people see the story.
If any of your friend is considering a career in a similar area 

share

 this with him/her.
You can

read

more real career stories here.