I am Atinderjeet Nahal, a professional Sportbike Freestyle Rider and an extreme athlete for this nascent motorsport. This sport that I practice has a set of regulations and parameters to cater like any other sport such as basketball, cricket, swimming, boxing, etc.
I am 23 years old and was crowned India's best Sportbike Freestyle Riding Extreme Athlete after winning XDL India (2014), the first and only official championship ever of this extreme sport organized in the whole of Asia.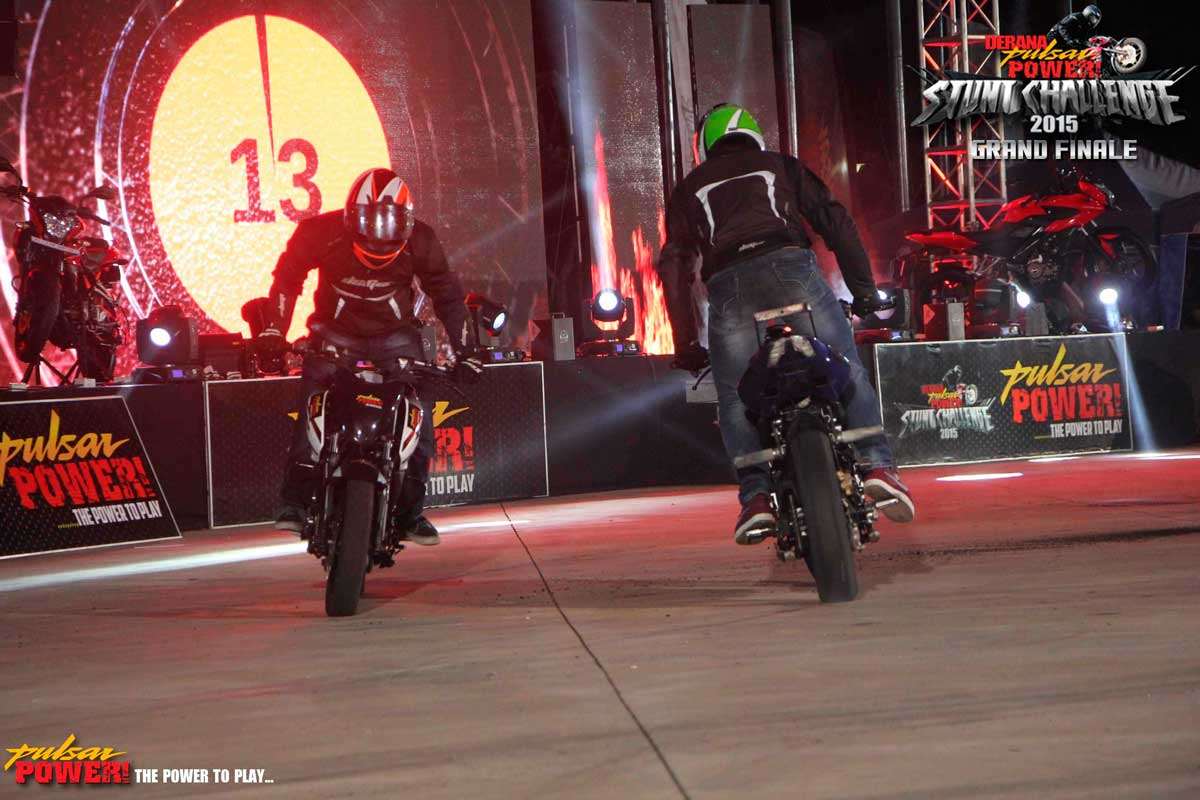 Apart from that, am also a freelance hire and help pushing potential corporates with their products to a defined idea and audience. The marketing ventures may vary from product to product.
Be it a beverage manufacturers (like RedBull, Mountain Dew, etc.), tyre manufacturers (Ceat, TVS, MRF, Ralco, etc.), bike manufacturers (Bajaj, TVS, KTM, Hero, etc.) or any commodity provided, the activity can connect and help the products propel. This in layman language can be understood to be a marketing tool in the corporate world.
What is Sportbike Freestyle Riding (SFR)?
Sportbike Freestyle Riding (commonly termed as bike stunting) is an extreme sport/Adventure sport supposedly developed in the western part of the world. United States of America and Europe are currently trying to establish the sport in true form.
This sport has been around now for almost 2 decades, but it coming to the Indian shores as a proper motorsport is taking its time.
The sport has a bike as the most basic element on which the athletes practice certain tricks (misquoted as stunts).
There are some predefined tricks, but the main challenge is to perfectly imitate them, endure the trick for as long as possible, as well as learn how to transit from one trick to another. The judging parameters are something congruent to ice skating or gymnastics where the poses, smoothness of the transitions and endurance comes into play.
Safety parameters are upmost and this sport is confined to a particular arena. It's illegal for people to try doing such things on public roads. You cannot drive rash and tell the traffic chap that you were racing when there are racing circuits where one can race.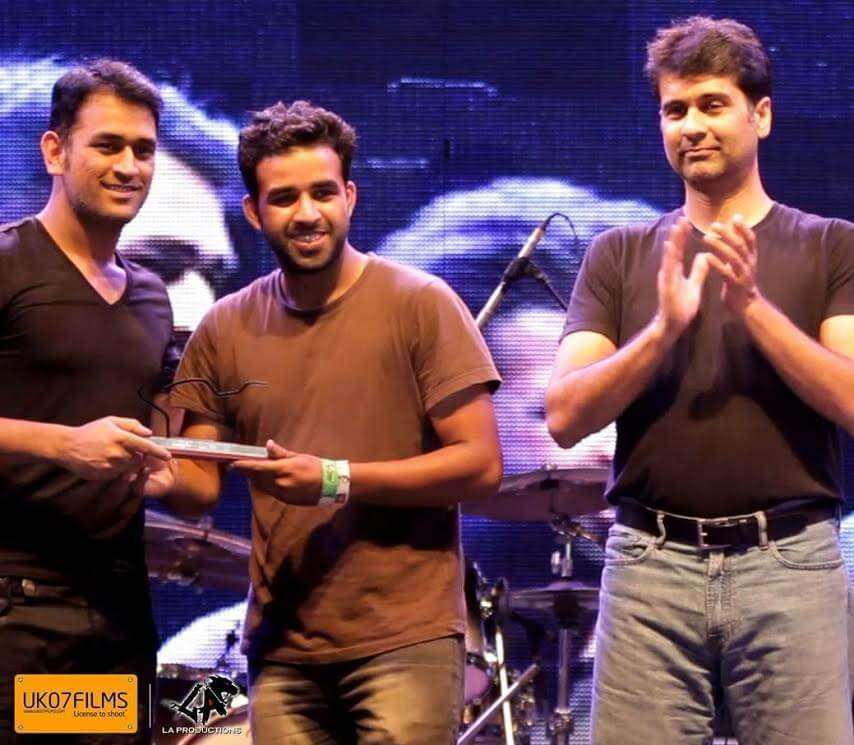 What intrigued you to wear the helmet and pop that wheel the first time?
The urge of living life on the edge and try something unconventional actually made me take this up as a hobby.
They say, "Choose a job you love and you will never have to work a day in your life". Typically the same thing that intrigued Sachin Tendulkar or Michael Jordan is what pushed me to strive for that helmet.
What is your routine and what do you do?
I start my day with yoga and prep my body to train for riding. Even during the practice regime, I adhere to wear all the safety gears and carry a tool kit along with me. After reaching the training spot, I clean up the track to remove rubble and dirt. This will help for better traction making it apt for the riding conditions.
I do a couple of mobility stretches and considerable warm up before getting on the seat to avoid common muscle/joint injuries.  In between the runs, I sip some water to keep my body hydrated as the jacket, helmet and activity causes a lot of perspiration. In order to relax the strained muscles, I pertain myself to a cool down phase.
Training is followed by a balanced meal. After the meal I take a little nap in the afternoon to revitalize my body. In the evening a custom body conditioned training is what I endure for muscle strength and functional movements. These are very much essential for this sport.
The routine must seem synonymous to any professional athlete of any sport. But like they have their own parameters to work on, I try recognizing mine and work on it.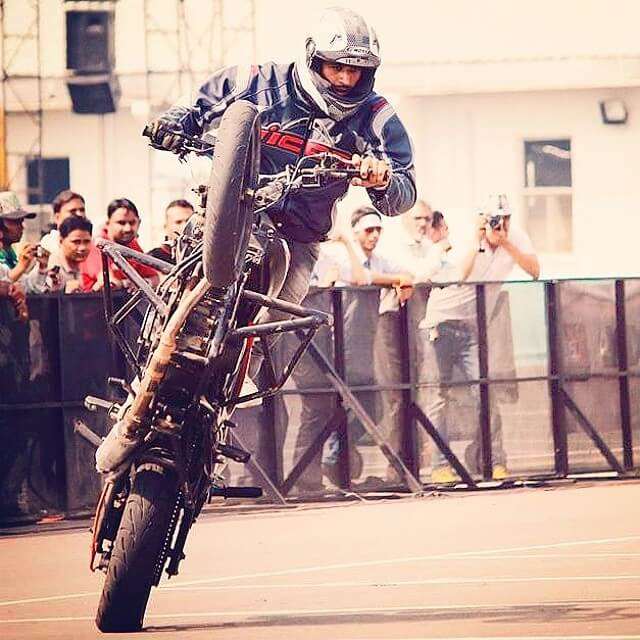 What did you do to achieve what you have in hand today?
To me this sport is my religion. In order to keep my passion alive, I had to practice the ethical and disciplinary aspects. This is what I have always done and will continue to do so. None of this is for fame or money. Those are the byproducts of hard work and the effort incorporated.
XDL, a pinnacle championship of SFR has its roots in USA and started having in South Africa and India. Indian XDL was organized just once in 2014 and nowhere else in Asia till date. The Indian leg has made me eligible to represent India in XDL world championship. After winning the national championship, I could see more of envy in the eyes of my competitors. I wish I could have told them me being disciplined, not taking any form of tobacco, drugs or alcohol, the enjoyment and respect for the sport had actually helped me earn the title.
Anyone can win the laurel, provided they should keep themselves aloof from all these perils which in turn will help their health.
In any form of art or career, if there is no pain there is no gain.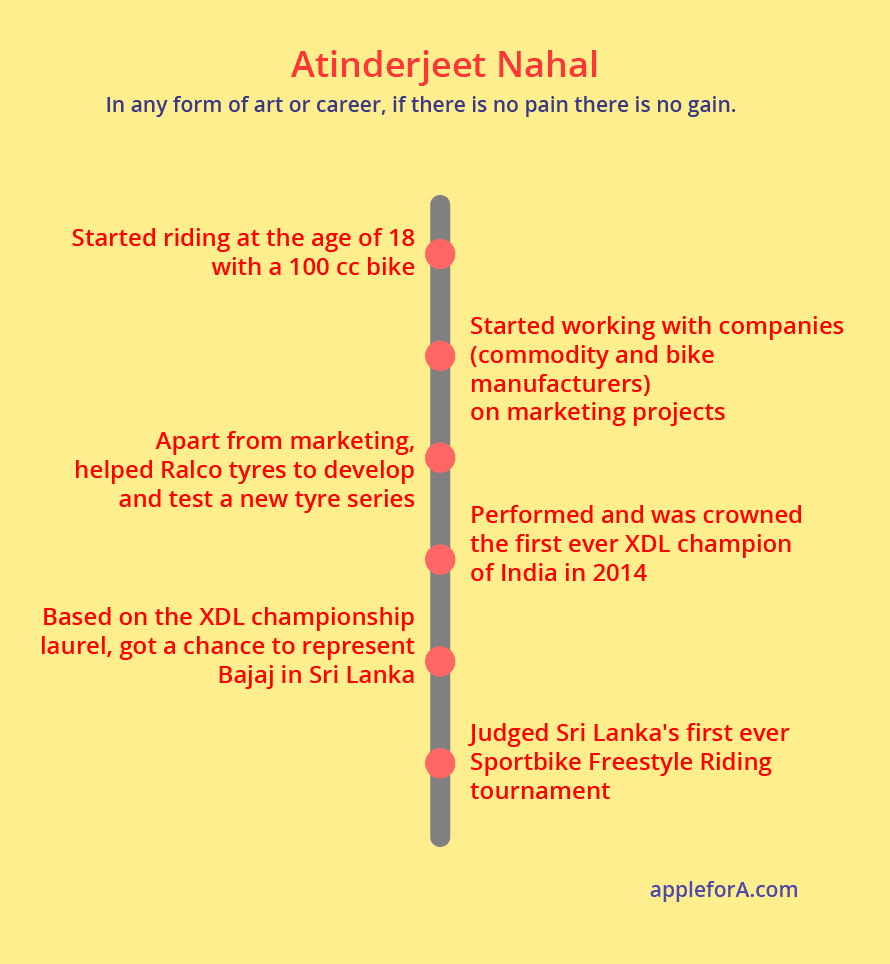 How is your experience any different from the people who use to do this activity on TV or internet?
Seeing this or anything on TV or internet and then trying to imitate is always life-threatening.
When anyone sees a bike advertisement where the guy is maneuvering the bike with a raised wheel, he/she thinks that he too can do it, but what people don't realize that it's a 30 sec advert for which broken bones, lot of retakes and unfortunately VFX's also are being employed to just lure your attention.
The experience as such is conventional where succumbing to injuries is now a regular affair.
Every time when you try something new you cannot get it right in just one go and if you do, you need to make sure that you have learned it, otherwise it's a fluke. Practicing on daily basis was and is always hurting. That is why there is always a disclaimer which everyone should follow.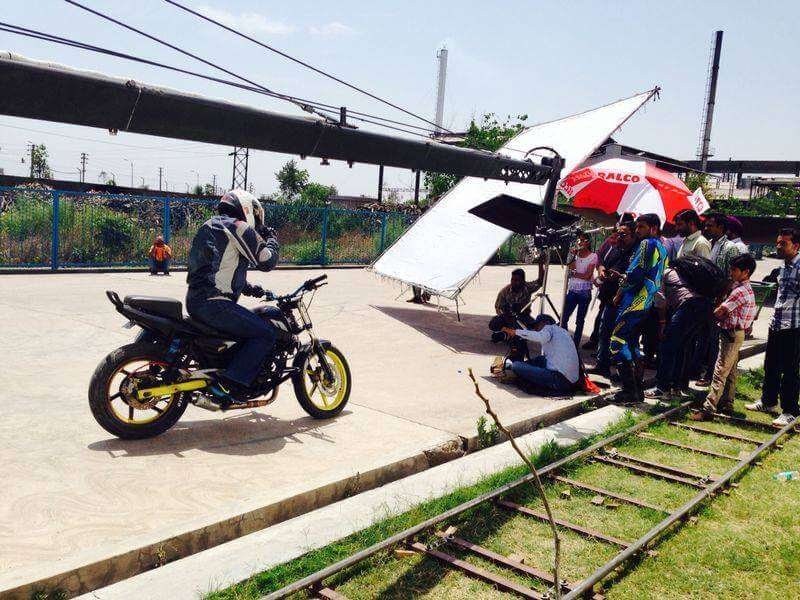 What are your current challenges?
Changing the mindset of the spectators and the people in this sport is one of the current challenges. I wish people involved in this sport could be a bit more honest and think along the lines of raising the sport rather than being involved in pointless politics and other associated perils.
For the riders, there is a hairline difference between a hooligan and a genius. For the spectators, half knowledge is always dangerous. People should know the difference between seeing and observing. The latter is what is more required.
People should understand that the illegal things on road are not done by the real ones. They need to discourage rash activities and observe the professional riders in their true spirit. At the same time they should not discourage a rider wearing the proper safety gear and practicing the whole activity with permission. Professional riders care about the sport and the lives around.
How do you asses that SFR professionals will be in demand in the future?
Assessment comes from a number of logical outcomes. This is a developing motorsport. Hence people can be interested in it like they follow any other sport, giving a gate to the factor of demand.
The two – wheeler industry is rapidly growing and needs marketing where the career opportunities develop in both marketing and research.  Marketing is not just confined to two-wheelers but a number of commodities. Hence, that is one sleek chance to be admitted.
For instance, Bajaj was one of the first companies in India to use SFR as a marketing tool. The riders working with them had been hired under contract for years and it was a great success. Later, TVS also wanted to market using professional riders, but was not able to do so for many years. The Bajaj implementing the SFR endorsement captured around 65% sales whereas TVS suffered a big hit.
For almost 5 years TVS kept on searching for riders for the same marketing purpose for there bikes which means that proper riders were in demand.
The activity and its benefits were also visible to Mountain Dew and they also wanted riders for shows. Hence, demand for riders increased even with commodity manufacturers. In the case of most companies, if a rider is working with a company, he is generally not allowed to work with any other companies .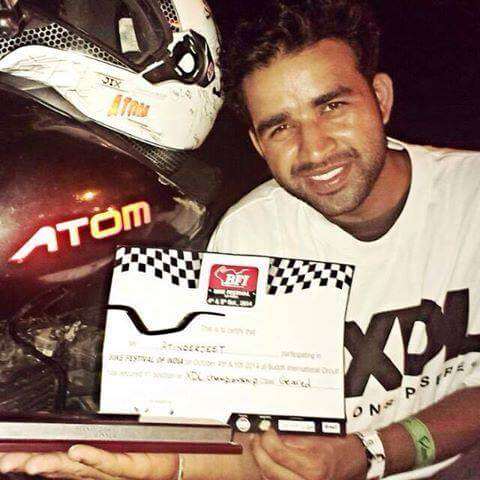 What skills are required to be a Sportbike Freestyle Rider?
One should know the basics of how to ride a motorcycle.
One should be good at controlling the bike in different situations.
He should be good on the brakes and also with throttle on/off transitions.
One should be good with balancing the motorcycle standing on the footrest while keeping the motorcycle at rest.
What do you think corporates look for in a Sportbike Freestyle Rider?
The corporates today aren't really looking at the sport the way they should.
Instead they are more concerned about their own sales, marketing and profit margins.
As a career there is almost null defined vacancies altogether. But the ones involved with the companies until now are because of the skills, merits in this field as well as basic automobile knowledge to render a feedback during research of an upcoming model.
Winning the national league of XDL was my path which instilled confidence in Bajaj Motorcycles Co. LTD. They were extremely generous to call me and bear the flag to represent them in Sri Lanka which wasn't done by anyone all across the country. A set of 10 or so shows were given to me along with a fully sponsored trip.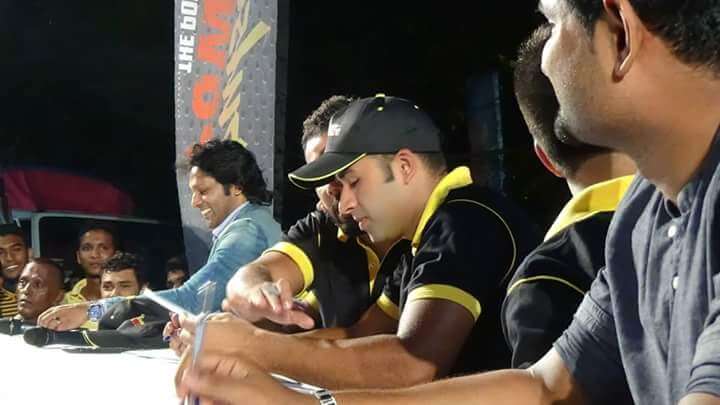 Who do you think should take up SFR profession as a career choice?
Those who:
bear some physical pain
have respect for the road rules
are not into any sort of tobacco, alcohol or drugs
have utter discipline and dedication
are economically stable in life
are ready to realize this as a passion rather than a gimmick for fame
These kind of people are practically eligible in a non-subjective way to take this up as a career. There is no organization available to send money to your bank account by the 30th of every month.
Like any other conventional job, SFR career won't fetch you stable financials. Moreover this is a finance consumer activity. And of course, like any other job most riders want money from it. We have asked a number of riders, why they do it? and many of them termed that they think it was easy to earn money, though later they themselves regretted it. Therefore, just to make the ends meet, a small green bucks decision.
Any recommended resources for aspiring SFR professionals?
Pretty scarce information are available through internet. In fact, this sport and its parameters are yet to get its formation. A thread of articles at motorbikesindia.com are being released every month to brief people regarding various thoughts in sports. This includes the safety elements, mandatory modifications, industrial implications as well as everything about the athletes. Currently referring them is the easiest way for some information.
What do you think everyone leaving higher secondary school should know?
Everyone leaving higher secondary school should know that drinking and driving is illegal.

Not to get on the road unless 18 which is mandatory.
Helmet and safety gears are not to be avoided with any excuse (especially the hairstyle pun).
Roads are responsible place to be on. Any action at any moment of time can turn fatal for not only you but also at least 111 people. (1 bike and 110 people which is the largest capacity bus in India, if crashed can give this death toll).
---
Thanks for reading! 🙂 If you enjoyed this article, leaving your 
comment 

below would mean a lot to me and it helps other people see the story.
If any of your friend is considering a career in a similar area 
share 

this with him/her.
You can 
read 

more real career stories here.